Conservatory Styles in Wetherby
We are proud to offer all Wetherby homeowners an extensive and comprehensive range of conservatory styles. Featuring an outstanding design, all of our conservatories offer outstanding levels of security, thermal efficiency, aesthetic and versatility to ensure that you get the perfect fit.  Achieve perfect satisfaction with Select Products.
We understand that your home in Wetherby is unique to you. This is exactly why we offer such a wide range of conservatory styles, so you can find the ideal one for you. All Wetherby homeowners can choose to install a Victorian Conservatory, Edwardian Conservatory, Lean-To Conservatories, Gable End Conservatories, P-Shaped Conservatories or Orangery.
Exceptional Conservatory Design
All of our conservatories feature the outstanding roofing system from UltraFrame. When these roofs are combined with our fantastic craftsmanship, we offer a standard of conservatory that completely outclasses the rest. As BBA approved Ultra-Installers, you'll only be getting the very best with Select Products.
We only use the very best materials during our conservatory construction process, and our rich well of experience ensures we fit it perfectly every time. Nothing ruins a good conservatory like poor installation, which is something you won't have to worry about with us.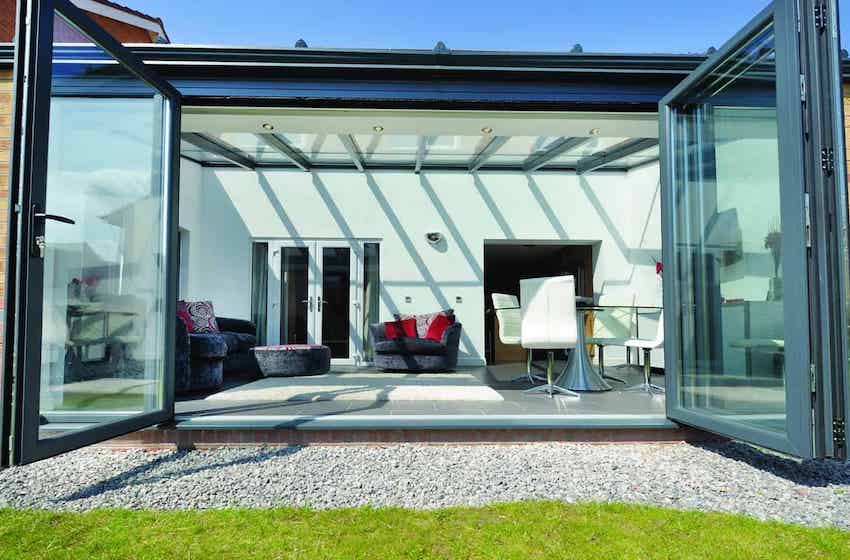 Beautiful Conservatory Aesthetic
Our conservatory selection contains a wide range of styles which allows us to achieve a large number of different conservatory appearances. What does this mean for you? It means that you can achieve a seamless aesthetic for your Wetherby property, whether it's traditional or contemporary.
We understand that beauty is in the eye of the beholder and that you deserve to have the choice. With Select Products, you come first.
The Ideal Conservatory for Your Wetherby Home
Victorian Conservatory
As an ornate and elegant conservatories design, our Victorian Conservatories will colour any Wetherby home with a traditional charm.  Consisting of wonderfully beautiful crestings and finials, this conservatory design is sure to satisfy.
Consisting of an octagonal design, you can choose from a three or five facet bay which projects which will enable you to enjoy fantastic, surrounding views of your garden.
Extremely versatile, all of our Victorian Conservatories can be effortlessly extended into longer gardens. Also, their beautifully rounded edges mean that not only do they blend in seamlessly to your home, they'll look great whether your property is traditional or modern.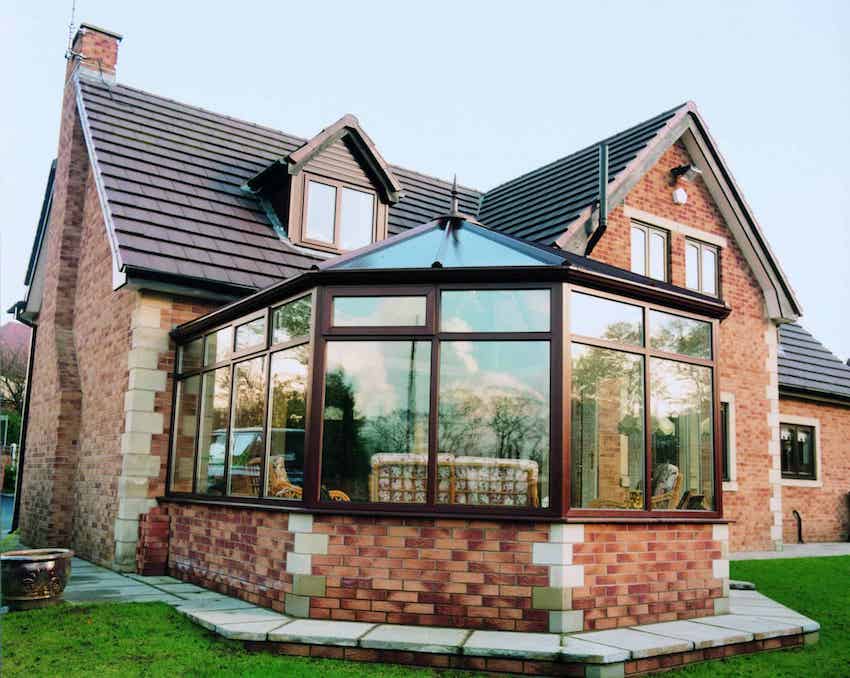 Edwardian Conservatory
Existing in the same traditional vein as our Victorian Conservatories, Edwardian conservatories consist of a more subtle, classic design. Rectangular in shape, our Edwardian conservatories offer a flat-walled, symmetrical design that maximises room space and allows you to enjoy more.
Not only do our Edwardian Conservatories bring increased space, they also allow for greater natural light allowance. This enhancement of space and light means that this conservatory design proves itself to be a wonderful addition to any Wetherby home.
Low maintenance and available in a wide range of glazing options, our Edwardian conservatories allow you to enjoy all of the benefits with none of the chores.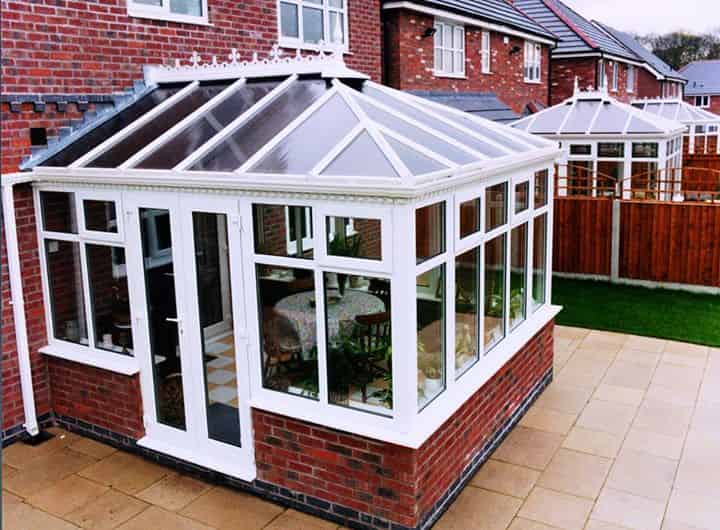 Lean-To Conservatory
The lean-to conservatory is a beautifully simple design that exudes practicality and elegance. Suitable for both modern and traditional properties, the lean-to design has proved itself to be an incredibly popular choice across Wetherby.
A huge bonus of our Lean-To Conservatories is the fact that they are incredibly versatile in their installation. They can be easily fitted into any and all properties easily, even in the face of awkward or small spaces. This is especially useful for bungalows and terraced houses.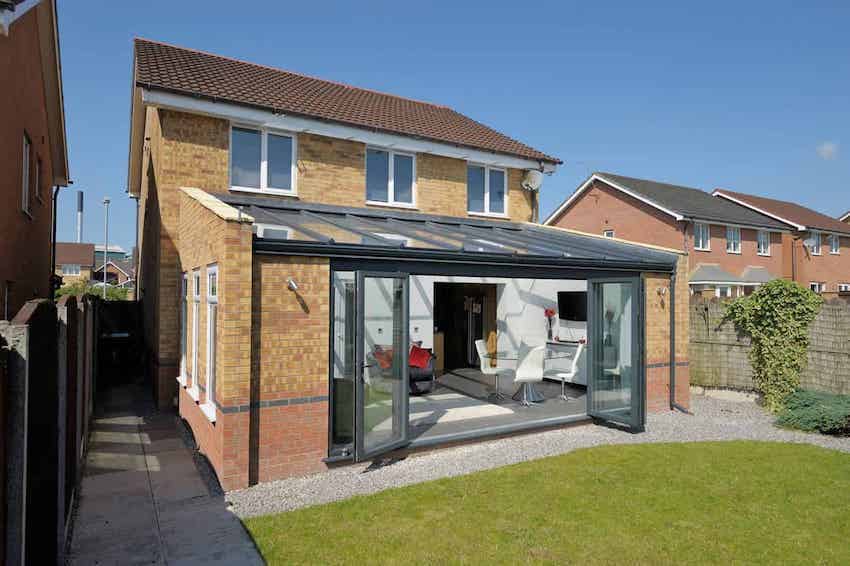 Gable End Conservatory
A piece of British architecture that displays grandeur and nobility, the gable-end conservatory is perfectly suited to traditional properties, enhancing aesthetics and character across the board. The intelligent roof design maximises space and light, creating a spacious atmosphere.
We offer a wide range of customisable features throughout our Gable End Conservatory range, including a wonderful sunburst design that fully incorporates the 'rising sun' roof. With Select Products it doesn't matter what your personal preferences are, we'll be able to cater accordingly.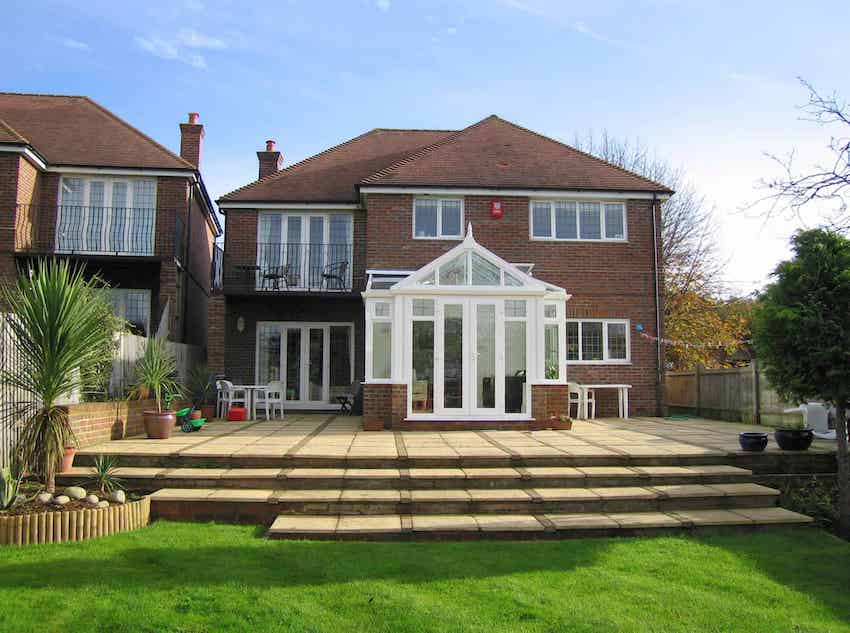 P-Shaped Conservatory
The p-shaped conservatory seamlessly combines both a lean-to conservatory and a Victorian conservatory. This results in a truly unique and striking addition to any Wetherby property, combing modern practicality with traditional charm.
Impressive by design, our P-Shaped Conservatories are ideal for detached properties. Much like the Victorian design, you'll be able to choose from a three or five faucet design. These conservatories offer outstanding floor space, whilst allowing natural light to flood into your home.
Although this design may seem ambitious, you can rest in the knowledge that here at Select Products we draw from over 20 years of experience within the double glazing industry. This means we offer a standard of service that completely delivers across the board.

Orangery
An eye-catching, beautiful alternative to a conservatory, the Orangery offers the extension of space and enhancement of natural light that a conservatory does, but achieves a much higher degree of privacy and security.
The stylish brick pillar design not only offers higher standards of privacy; it also allows the Orangery to seamlessly blend into your home aesthetic. This means that an orangery will not only be an extension of living space, it will also be an extension of you Wetherby home character.
Due to their design, orangeries can be used for a wide variety of purposes, including a kitchen, dining area, playroom, bedroom, office, studio or gym. With Select Products the choices are vast, and the choices are yours.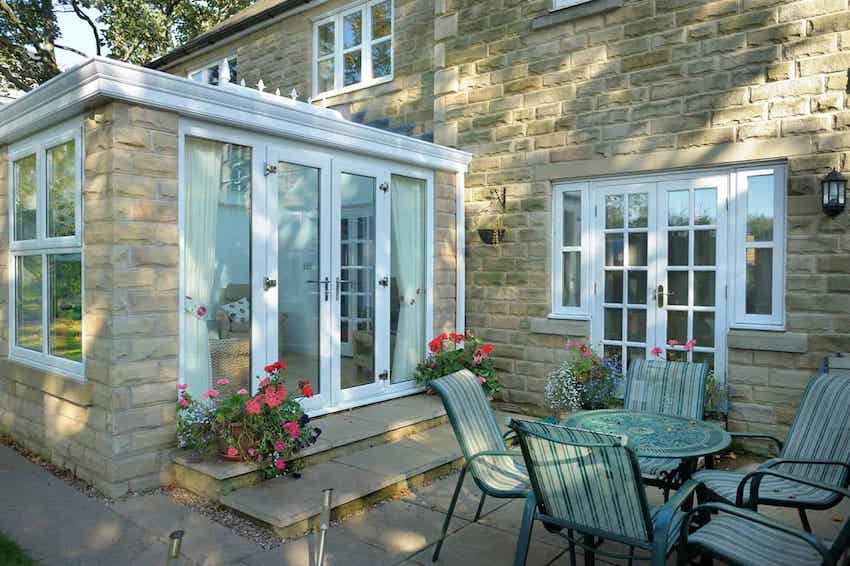 Conservatory Prices
Interested in outfitting your Wetherby home with a fantastic conservatory from us? All you have to do is use our online quoting engine and you'll be well on your way to home improvement heaven in no time at all.
Alternatively, you can get in contact with us via our online enquiry form, we'll be on hand to help you with any enquiries you may have.