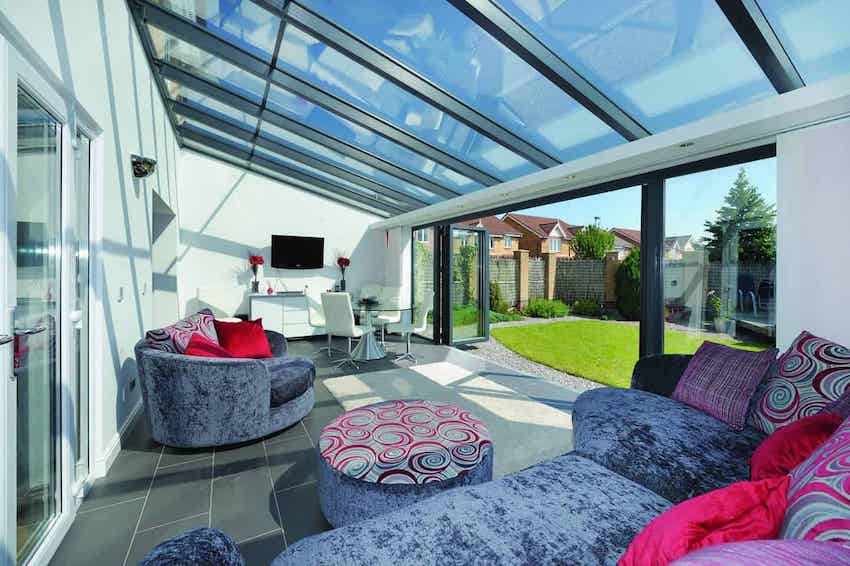 Conservatory Furniture Ideas
Have we just installed a new Ultraframe conservatory in Leeds for you? Are you now stuck for conservatory furniture ideas? Well Select Products can also help you with fantastic ways to fill your conservatory with furniture that is perfect for making the most of your new extension.
You don't want to turn it into a room that doesn't function how you would like it to or for it to eventually end up as a junk room. We are here to lend a helping hand with great conservatory furniture ideas in Leeds.
The ultimate question is what do you want to use your new conservatory for? If you are planning on using it as a light and airy dining room then naturally, a table and chairs is the best place to start. Have you chosen your new conservatory as a kitchen extension, allowing more natural light to enter? If this is the case then why not consider a sofa and television to make a welcoming family environment, after-all the kitchen is often the hub of the home.
Perhaps you have selected a conservatory design in order to complement your garden, filled with beautiful plants you can bring the outdoors in and create a relaxing garden room. Whatever conservatory furniture ideas you feel best suits you, make sure you make the most of your new additional space.

What's Your Style?
It's only natural that everyone's individual style is different. If you wish to enjoy your conservatory through the year then why not keep things simple with a comfy seating area so you can look out on to your garden?
Perhaps you fancy a bright and vibrant room full of colour that is great for socialising in? If this is the case then why not paint an accent colour on one wall or choose some colourful cushions or place mats?
Are you considering using your new conservatory for painting or sewing? The ample amounts of natural sunlight make it a perfect option for a craft room. Overlooking the greenness of your garden could be the answer to your next masterpiece.
No matter what your style is, there is conservatory furniture for everyone. From traditional country style to contemporary and fresh you can make our new Ultraframe conservatory your own.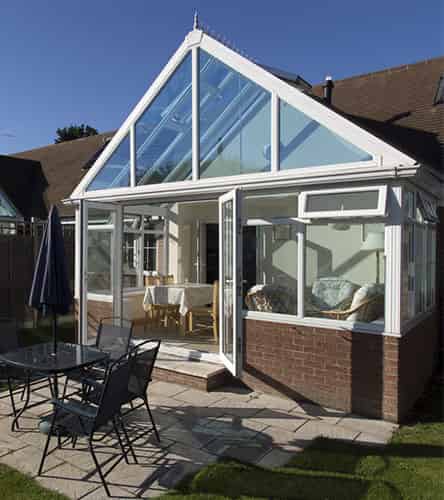 Conservatory Sizes
Conservatories come in a whole host of shapes and sizes. Even if you have a limited amount of space, a smaller conservatory can still make an excellent extension and could be the extra room you've always wanted. Just because you have a smaller conservatory, doesn't mean your options of conservatory furniture ideas are limited.
Smaller conservatories are great for creating a cosy atmosphere, perfect for curling up with a good book during winter. Sometimes a comfy arm chair, a patterned rug and a coffee table are all that you need to enjoy your new conservatory all year round.
Larger properties naturally require larger conservatories. These can often function as multiple rooms in one large, open plan space. Why not consider creating a TV area with reclining chairs at one end, great for the kids to use, whilst using the other end of a sophisticated adult dining area. The perfect combination for families who like to entertain.
Conservatory Design Costs
It's up to you how much you wish to spend on furnishing your new conservatory but we hope to have provided you with some potential options and helped you thing about your conservatory furniture ideas. The options are endless so enjoy your conservatory throughout the year in which ever way works best for you and your home in Leeds.