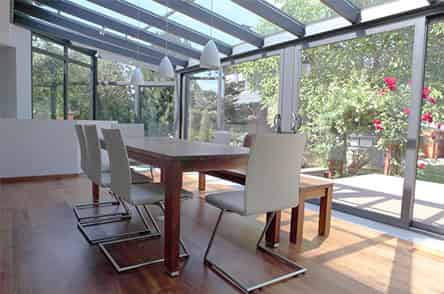 When choosing a new conservatory for your home in Baildon, there are a variety of styles on offer. You can be certain that whatever you want to use your conservatory for, whether you have a large space or a smaller area, there will be a conservatory that meets your needs.
You have several options for your new conservatory. You can choose from a Victorian conservatory, an Edwardian conservatory, a lean-to conservatory, a gable-end conservatory, a P-shaped conservatory, a bespoke conservatory or an orangery. We have summarised the different styles below to help you pick the right one for your Baildon home.
Outstanding Conservatory Quality
Our range of conservatories are fabricated and installed to the highest standards. We ensure that no matter which option you choose, your conservatory offers outstanding quality and will give a perfect performance year after year.
Exceptional Performance
With little maintenance required, your conservatory will provide you with excellent performance. Using the very latest manufacturing techniques and state of the art technology, our range of conservatories offer incredible thermal performance and will withstand even the harshest of weather conditions. These superior uPVC conservatories will keep you warm and dry whatever the weather.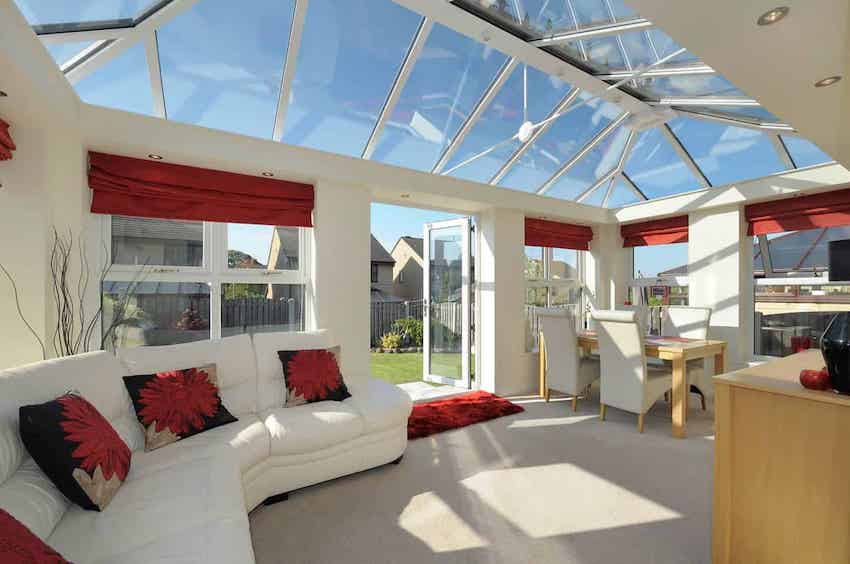 Versatile Design
With a range of designs available, our conservatories can be tailored to suit your Baildon home. Whether you opt for a traditional style, or a bespoke conservatory, we will ensure that it is the perfect fit for your property and the space you have available to you. Our conservatories are so versatile, that even the smallest of gardens can accommodate one of our designs.
Not only that, but to truly ensure your conservatory is matched to your property and tastes, you are able to select from a range of colours and glazing options. You can create the perfect conservatory that is totally unique to you.
Wonderful Aesthetic
Whichever conservatory you choose, you can be assured that the finished product will be attractive and will enhance your home. They really do provide a wonderful aesthetic that you will be able to enjoy for many years to come. Our uPVC conservatories will never warp, rot or fade, unlike their wooden counterparts, so you can be confident that your conservatory will look beautiful year after year.
Conservatory Designs, Baildon
To help you choose the right conservatory for your home, we have summarised the different styles available.
Victorian Conservatory
The Victorian conservatory is arguably the most popular design on the market. It has a bay front, a steeply pitched roof and ornate ridge details, giving you a stylish and attractive aesthetic. It offers a versatile living space that can be used for almost any purpose and it will suit most properties, whether they are new build or period.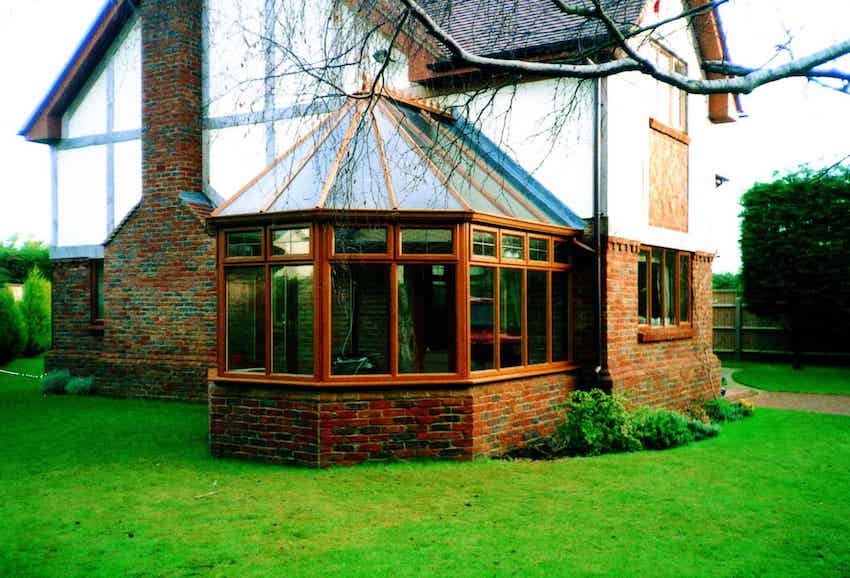 Edwardian Conservatory
The greatest benefit of choosing an Edwardian conservatory is that it maximises the space available. Its rectangular shape creates a larger area for you to enjoy. It is an elegant and graceful style, distinctive to the Edwardian period and its four-sided pitched roof enables the greatest amount of natural light to enter the living space.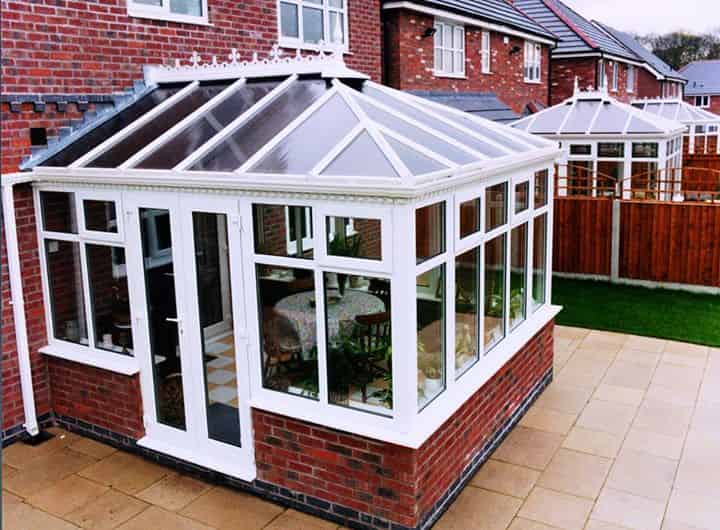 Lean-To Conservatory
The lean-to conservatory is the ideal choice for when space is limited. Due to its construction, where it leans against the brickwork of the property rather than protruding out, it is incredibly versatile. Whether you want a small space alongside your property, or a larger room on the back of your house, the lean-to conservatory is ideal. It is also one of the most affordable conservatories on the market.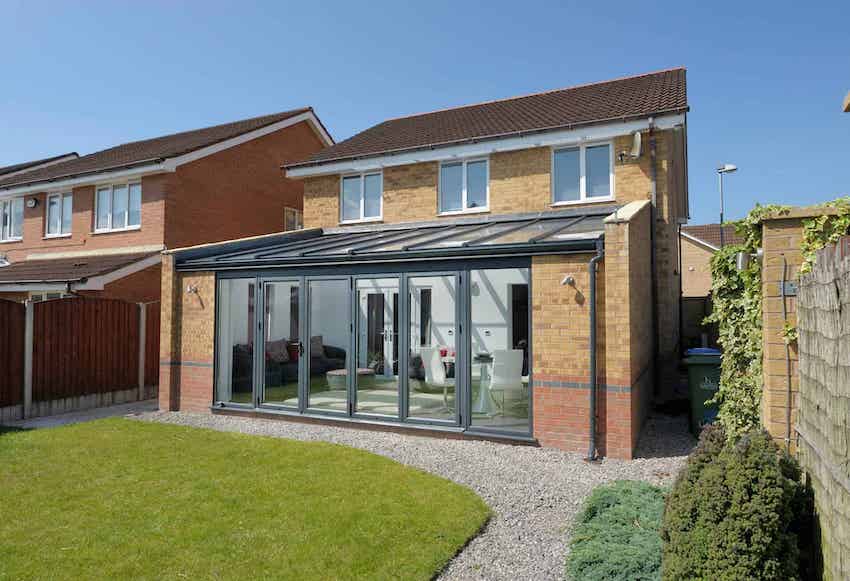 Gable-End Conservatory
For a truly stunning aesthetic, the gable-end conservatory is the perfect choice. It incorporates an upright front on the roof rather than sloping back to the centre, thus replicating the end of a house. This style is incredibly striking and impressive, and ideal for adding a sense of grandeur to your home.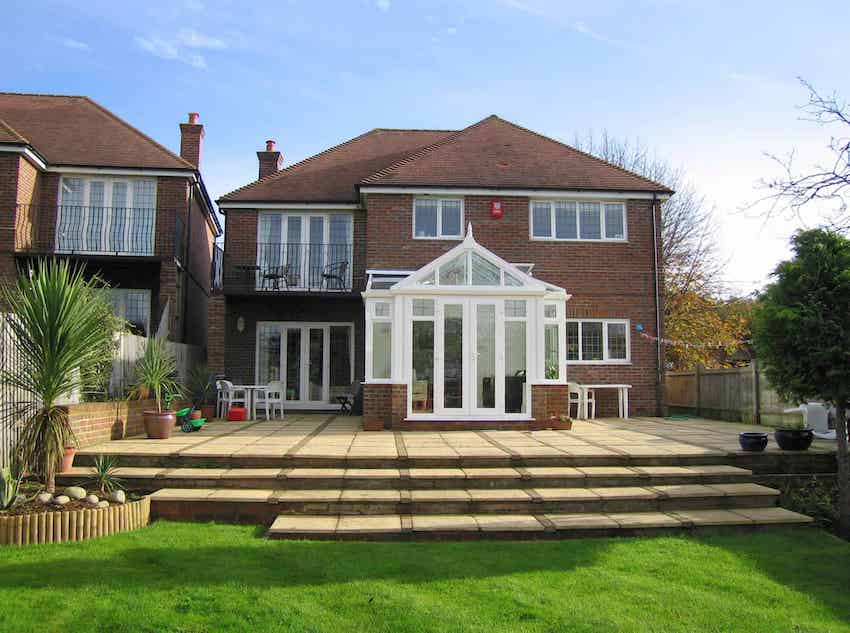 P-Shaped Conservatory
A P-shaped conservatory is the perfect solution for anyone with a large or detached property. It can extend to the entire length of your home, giving an expansive space that can be multi-functional. It combines the styles of the lean-to conservatory with the Victorian conservatory, which can be either three-faceted or five-faceted. It offers a luxurious and beautiful additional living space.

Bespoke Conservatory
When you cannot choose from the traditional styles of conservatory available, then the bespoke conservatory will meet your needs. You can combine the aspects of other conservatory styles to create something unique and individual for your home. Ideal for more awkward spaces, the bespoke conservatory will give you the exact look and space you dream of.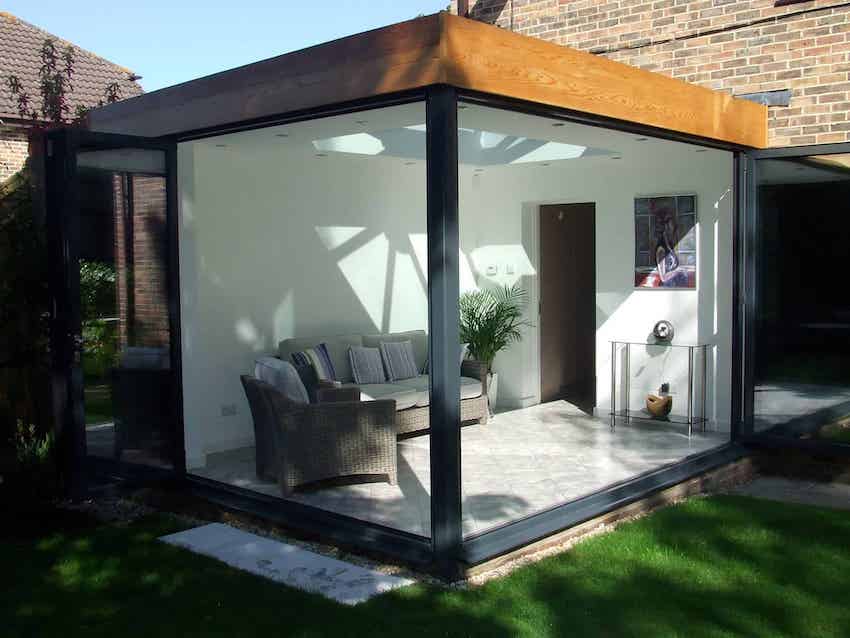 Orangery
Orangeries are a practical combination of conservatory and extension. They are created using more brickwork than a conservatory, but without the time-consuming hassle and stress that comes with a standard extension. An orangery will provide you with a bright and airy space due to its lantern roof, and can be used for virtually any purpose.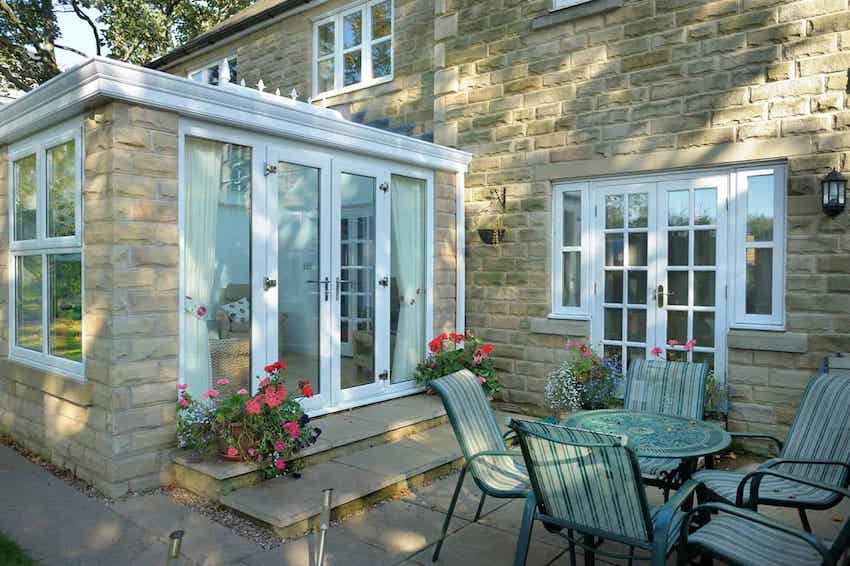 Conservatory Prices
For the very best in conservatory prices in Baildon, come to Select Products. We are extremely competitive and our customer services are outstanding. You can get a free, no obligation quote by contacting us [link]. Our wonderful customer services team are awaiting your call and will give you a tailored conservatory price based on your requirements.