uPVC Conservatories to Enrich Your Lifestyle in Yeadon
New uPVC conservatories are the ideal home improvements to enrich your lifestyle in Yeadon. You can create a new dining room, living area, office, playroom, or anything else you can think of with a new uPVC conservatory.
These stunning conservatories are the ideal alternative to traditional extensions, offering you the practicality of additional space combined with the beauty of a sunroom.
Here at Select Products, we install stunning uPVC conservatories across Yeadon. Each one is uniquely designed to complement your home and the space you have by our experts. You are able to choose from a variety of options to get the perfect combination of style and functionality for your home improvements.
Read through our handy guide to uPVC conservatories in Yeadon, to get some inspiration for your home improvements.
uPVC Conservatories – The Benefits
uPVC conservatories in Yeadon from Select Products offer superb all round performance for your home.
They are fantastically energy efficient, making them ideal for use on even the coldest of winter days, and they are also brilliantly secure, protecting your family and your property.
When you choose one of our uPVC conservatories, we will be there to help you from start to finish, working with you to create a fuss-free installation that will last for many years to come.
Our conservatories are all tailored to you, so you can opt for a range of colour finishes, including a natural wood effect and a variety of door and window styles. You can also opt to have brickwork as part of the structure, and we offer a variety of brick options to blend in with your property.
When you choose Select Products for your uPVC conservatory installation, you will benefit from extensive choice and superb customer service as well as high quality products.
Our uPVC conservatories come in a variety of designs, which we have summarised below to help you plan your Yeadon home improvements.
Lean-To Conservatories in Yeadon
One of the many benefits of Lean-To conservatories for Yeadon homeowners is the versatility they offer. These stunning conservatories can almost be as large or as small as you like. They make the most of awkward spaces, creating new, practical living space where once there was simply a dark and unloved corner of your garden.
Lean-to conservatories are great for terraced homes, cottages and bungalows, as they can be perfectly adapted to benefit these styles of properties. They can even fit alongside your home, perhaps adding a utility room or a sunlounge.
uPVC conservatories are affordable home improvements, and lean-to conservatories offer the very best value for money.
Edwardian Conservatories
uPVC conservatories in Yeadon are never more elegant or stylish as the Edwardian conservatory design. This minimalist and simple style will enhance any property with sleek and fresh lines. It is a versatile option, complementing both modern homes and traditional properties.
Edwardian conservatories have a square or rectangular shape, which is ideal for living areas, dining rooms and offices, as you benefit from flexible floor space. They are the perfect solution for when you are in need of extra living space, but don't want the cost and hassle of an extension.

Victorian Conservatories in Yeadon
Our uPVC conservatories range in Yeadon includes the stunning Victorian conservatory, one of the most popular conservatory styles across the UK. These stunning conservatories are a perfect choice for traditional charm, as well as beautiful views. They have a three or five faceted shape which gives you fantastic views.
This classic design is intricately finished with decorative finials, adding style and character to your home.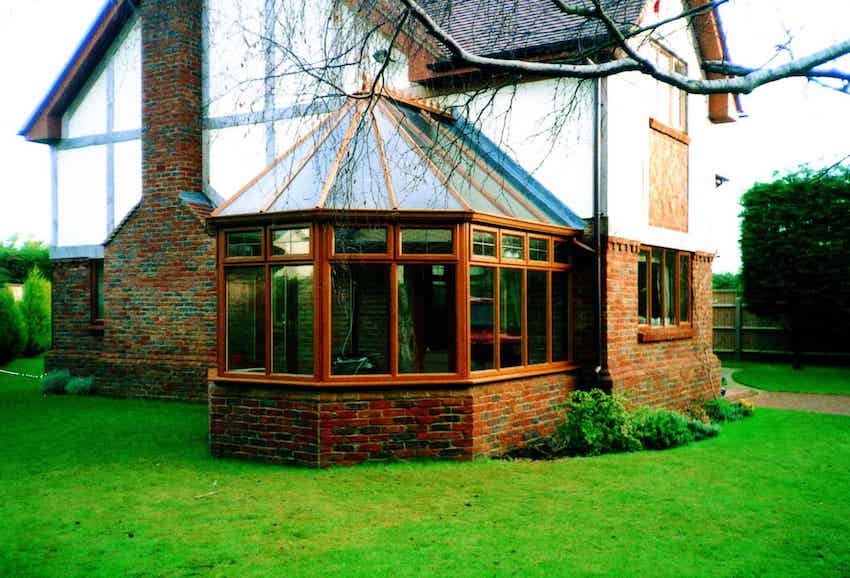 Gable Conservatories
uPVC conservatories can provide the most breath-taking space for you to enjoy, and one of the most spectacular options for your Yeadon home, is the Gable conservatory. This stunning design has the structure of the Edwardian conservatory topped off with a stunning roof that replicates the shape of the end of a house.
You will benefit from extensive natural light and an eye catching feature in your home.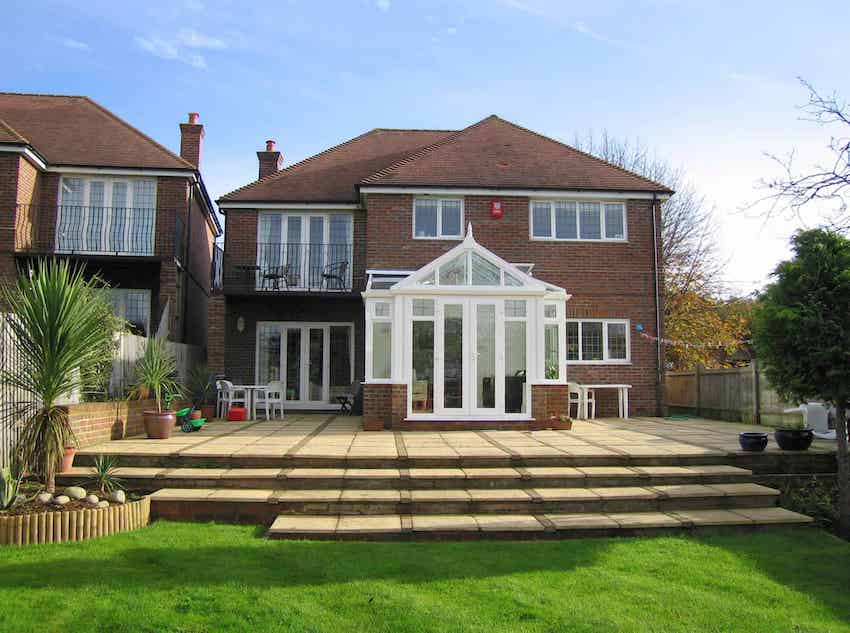 P-Shaped Conservatories in Yeadon
Our luxurious P-shaped conservatories in Yeadon will completely transform your home. They are created through a combination of the lean-to conservatory and the Victorian conservatory to create a wonderful, multi-functional living space.
You can have one end focused on dining and the other set aside as a playroom, or any other combination, to meet your every need.

Bespoke Conservatories
uPVC conservatories in Yeadon come in a range of styles, however, if none of our options meet your needs, then perhaps you would prefer a bespoke conservatory. Our designers will work with you to create your dream additional space that reflects your tastes and meets your every requirement. Contact us for more information.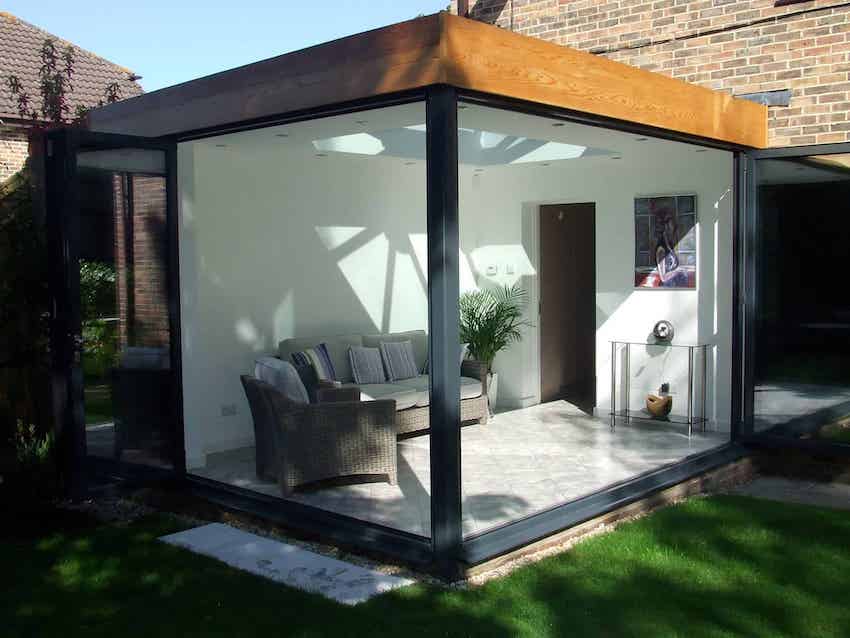 uPVC Conservatories Prices in Yeadon
Our uPVC conservatories prices in Yeadon are perfectly adapted to reflect your specifications. You can get a tailored guide price in a matter of minutes with our online designer. Try it now and create the ideal conservatory for your budget and your home.