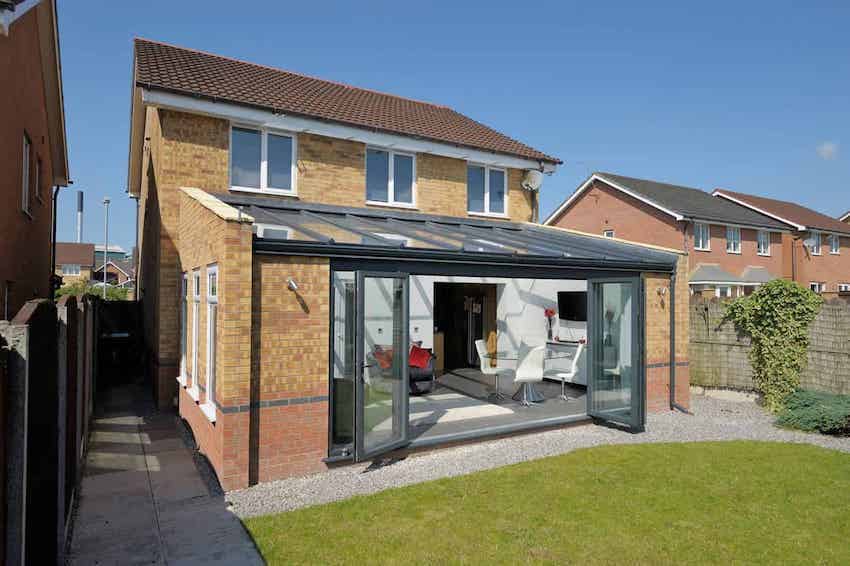 Add Value to Your Batley Property with a New Conservatory!
You can really develop your home simply and efficiently by having a new conservatory installed. Conservatories are brilliant for creating extra space in your Batley property with none of the fuss and disruption that comes with a traditional extension.
Home improvements in Batley are incredibly popular, with many homeowners choosing new conservatories due to their versatility and style. Modern conservatories offer fantastic energy efficiency and security too, enabling you to have a practical glass extension to your home.
Here at Select Products, our range of conservatories is extensive, giving you plenty of choice. You are sure to find the perfect conservatory for your Batley home.
Read on to find out more about why conservatories are so popular for Batley home improvements.
Energy Efficient Conservatories
Modern conservatories offer brilliant energy efficiency. They will create a useful additional room in your Batley home that you can use all year round.
In the winter, when it's cold outside and the weather is turbulent, our conservatories will keep you cosy and dry, helping to keep your home warmer for longer too. On hot days, you will still get great pleasure from your conservatory, as unlike conservatories from the past, our range have exceptional ventilation options to keep the breeze flowing through the living space. You will be cool and comfortable in your glass extension.
Designed for You
Our entire range of conservatories are designed to meet the needs of your Batley home. Whether that's in shape and size, or in colour and glazing, your conservatory will be tailored to your needs.
Our uPVC conservatories are available in a variety of tasteful colours, and there are many decorative glazing options too. You can enhance the look with accessories and hardware, so that you get your perfect finish.
Extensive Styles for Your Batley Conservatory
We really do offer the most extensive range of conservatory styles. We have briefly summarised each one below so that you can gain inspiration for your Batley home improvements.
Victorian Conservatories
Victorian conservatories come in a multi-faceted design with either 3 or 5 panels, and offer a beautiful style for any home at all.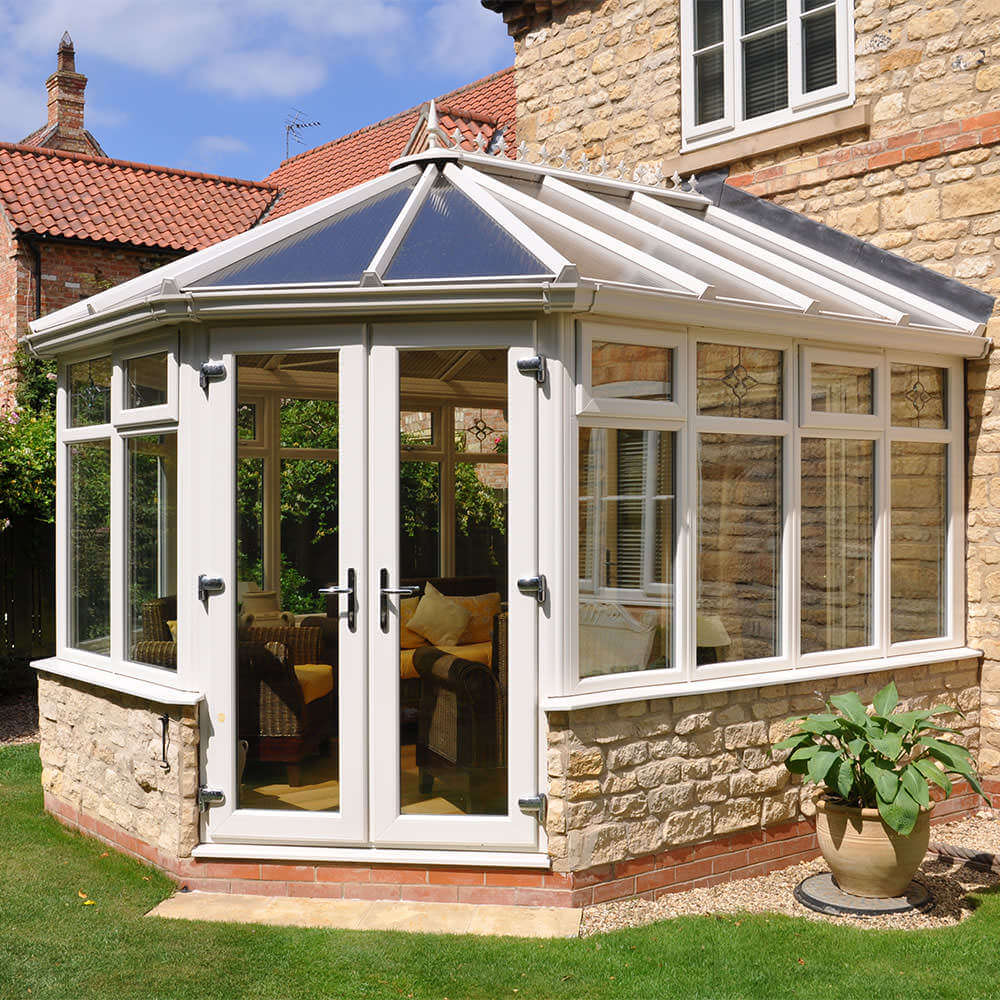 Edwardian Conservatories
Edwardian conservatories are the ideal choice for when you want a living room or dining room, as they have a large square or rectangular floor design that makes the most of the available space.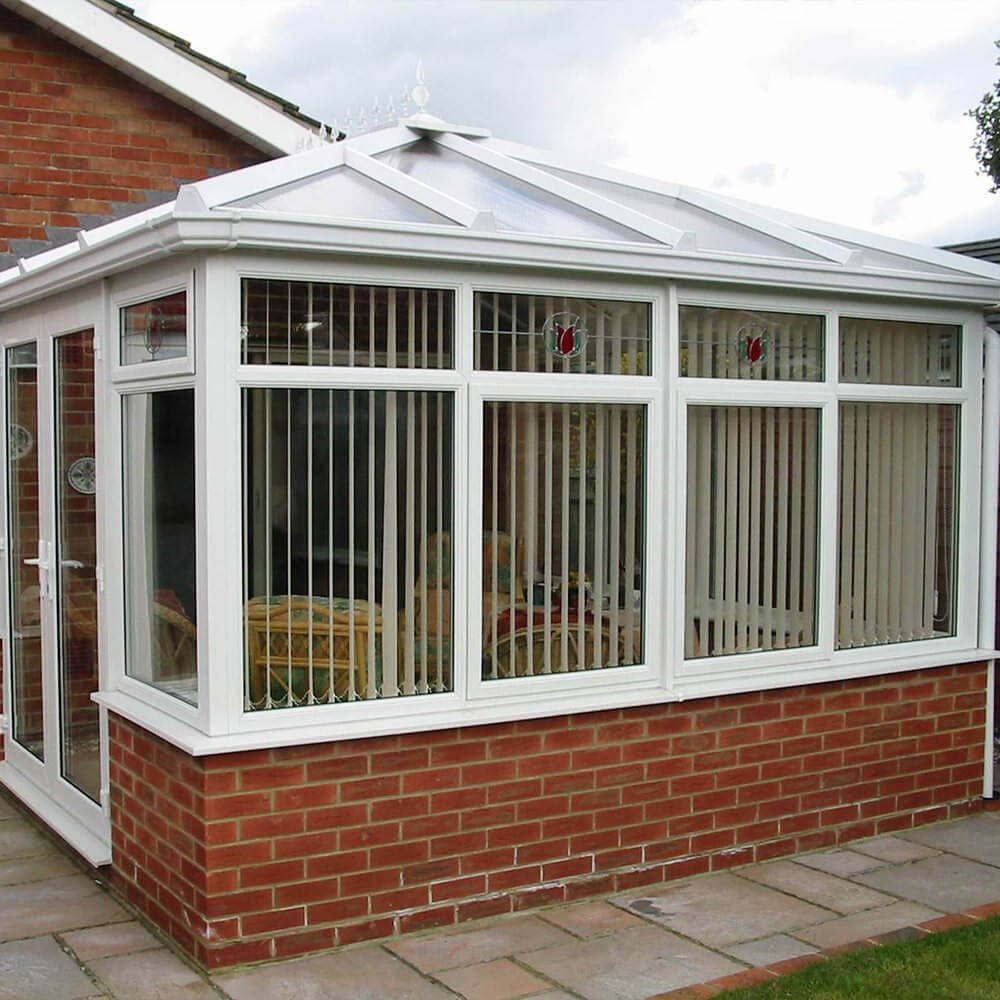 Lean-To Conservatories
Designed to fit into the most awkward spaces, the lean-to conservatory maximises the potential of bungalows, cottages and terraced homes with its clever design.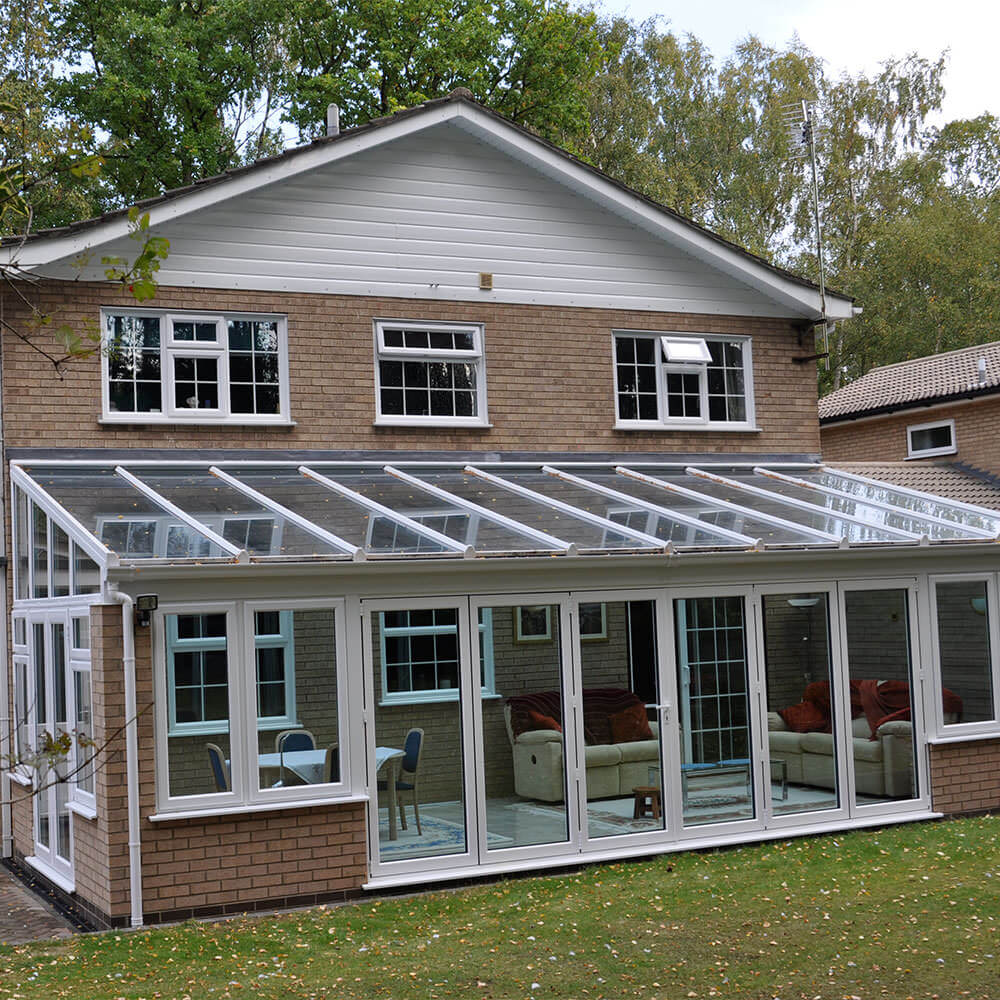 Gable End Conservatories
Gable end conservatories create a vaulted ceiling with a stunning glass gable that truly creates a luxurious and grand conservatory design.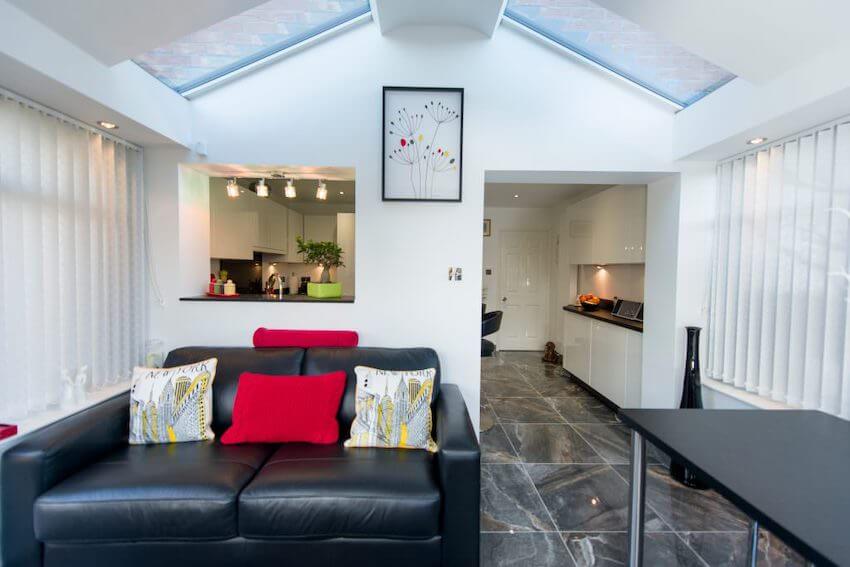 P-Shaped Conservatories
When you have plenty of space in your garden, a p-shaped conservatory enables you to have a luxurious additional room that is truly versatile.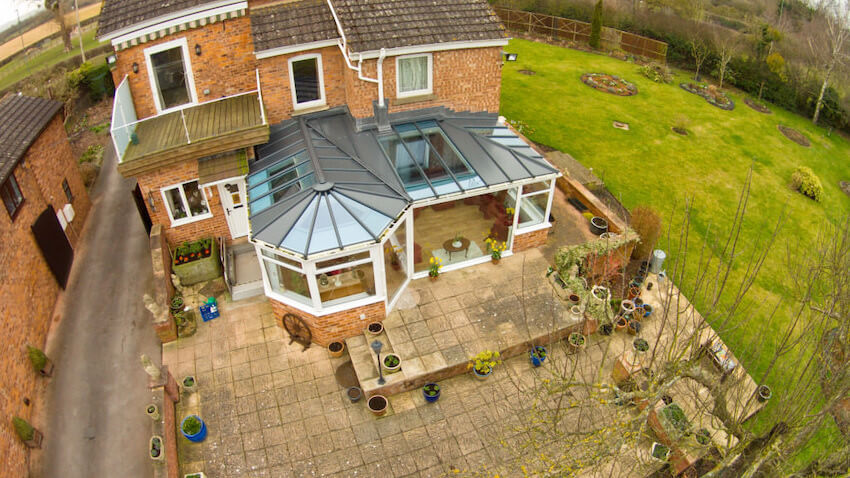 Orangeries
The orangery is a great mix between a traditional extension and a glass conservatory giving you the very best of both worlds.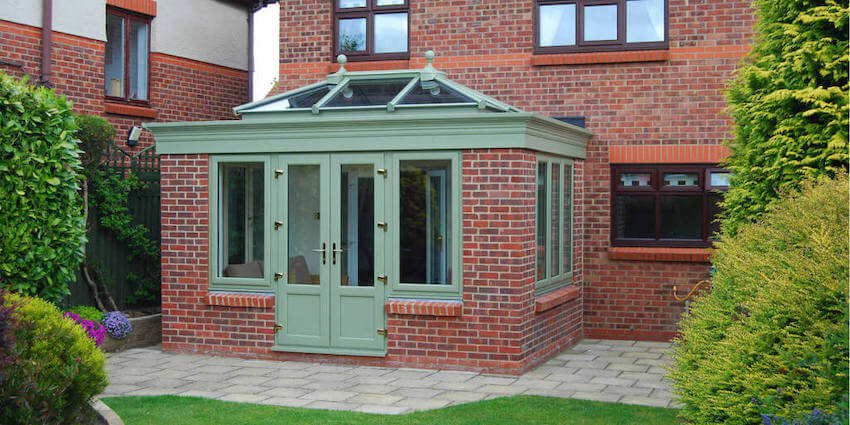 Bespoke Conservatories
If there isn't one style that suits your tastes in its entirety, then the bespoke conservatory is for you as it enables you to pick and choose elements from other designs.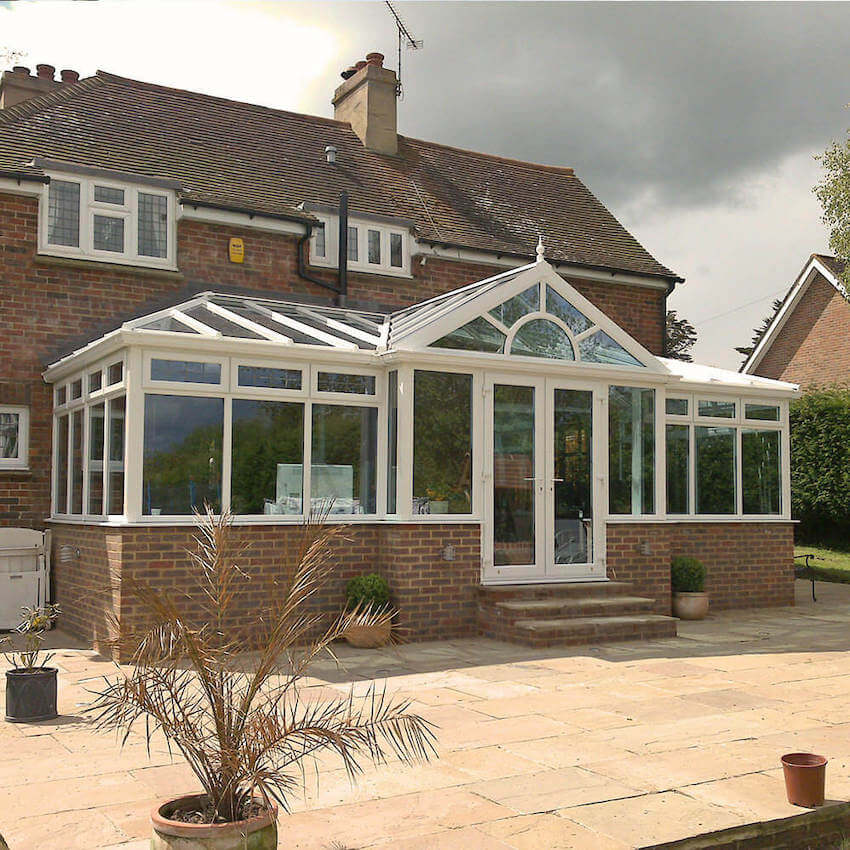 Conservatory Prices in Batley
There really is a huge amount of options for you to choose from for your Batley home, so please do contact our friendly team who will happily give you advice and guidance, enabling you to find the best option for you and your home.
If you are choosing a standard conservatory, then you can get an instant online guide price with our quote calculator. It's simple to use and gives you plenty of design options to inspire you. If however, you want a veranda, porch, a garden room or anything more bespoke for your Batley home, then contact us or visit our showrooms, where our expert staff will be on hand to help you.