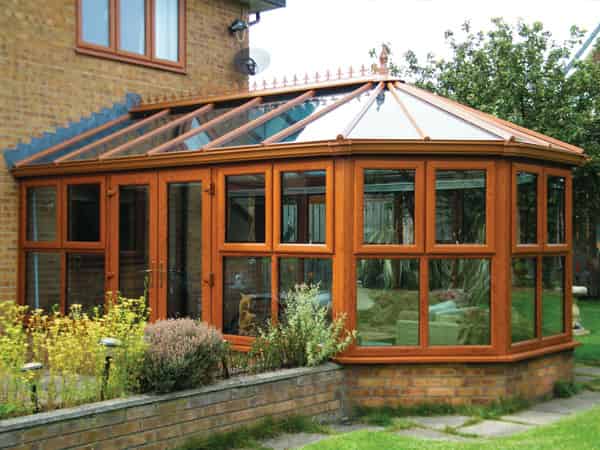 Is a Conservatory on the 'to do' list for 2017? Have you considered investing in one of our stylish, high quality Victorian Conservatories? Ask yourself this, with Spring just around the corner is there really any better time to start planning your dream Victorian Conservatory? This month, we'll tell you everything you need to know about Victorian Conservatories.
Before we begin, why should you choose Select Products to supply and fit your brand new Victorian Conservatory? We are a family ran business based in Leeds, with many successful and exciting years of experience in fitting bespoke Victorian Conservatories throughout Leeds and the surrounding areas.
What's more, Select Products are proud business partners of Ultraframe. Ultraframe are pioneers of the conservatory roof industry, helping to drastically improve your Victorian Conservatories energy efficiency and security.
Insurance Backed Guarantee For All Victorian Conservatories
Have total peace of mind when you invest in a Victorian conservatory. Our insurance backed guarantee covers your Victorian conservatory from the very start, to the finish and beyond. Your insurance backed guarantee covers your deposit, any work in progress and your completed Victorian conservatory.
Essentially, our insurance backed guarantee is with you from the very start, to the very finish. Have the pleasure of knowing that your Victorian conservatory is backed for a full decade after completion. We pride ourselves on providing the very best customer care.

What Benefits Will A Victorian Conservatory Give My Leeds Property?
Aside from quickly raising the value of your property, a Victorian Conservatory improves your Leeds property in a number of ways. Mainly security and energy efficiency, along with providing you and your family with practical and usable living space that you can benefit from day in day out.
As property renovation experts, we recognise our responsibility in assuring the security of your family. We design your conservatory to be as security conscious as possible, keeping all locks and hinges away from the beady eyes of would be thieves. What's more, our double glazed windows, which go towards making our unique Victorian conservatories, are internally beaded. This makes it near on impossible to remove the glass from the outside, again heightening the security of your Victorian conservatory.
Furthermore, our Victorian conservatories are designed to be as energy efficient as possible. Assuring that your expensive heating remains within your Leeds property. Don't be mistaken or mislead into thinking that a Victorian conservatory will have an impact on your monthly heating bills, nothing could be further from the truth.
We only source the highest quality materials when designing, and building your conservatory. Every element of your Victorian conservatory has been designed to save you energy, and utilise your heating.

Our Victorian Conservatories
Victorian Conservatories have grown to become one of the most popular conservatory designs throughout Leeds. Their timeless design, superior energy efficiency and added security values make Victorian conservatories a popular contender for anybody considering a conservatory.
Victorian conservatories are available in both three and five facet designs. Both styles achieve the same cosy homely feel, adding valuable living space to your Leeds home.
All in all, Victorian conservatories utilise natural light and offer thermally efficient and fully secure living space that yourself and your family can enjoy each and every day. Victorian conservatories are a fantastic rendition to both period and modern homes. Highlighting the charisma of your property whilst increasing the overall value. As professional conservatory installers, we recognise our responsibility in assuring the safety and well being of yourself and your family members. That's why, when we design your Victorian conservatory, we build all locks and hinges into the frame. Keeping them far away from would be burglars.
Furthermore, all of our glass is internally beaded to improve the overall security of your Victorian conservatory. Internally beaded glass cannot be removed from the frame. Again, a fantastic and proven defence against burglars.
Free Online Quote
Do you think that a Victorian conservatory could be the perfect choice for your Leeds property? Or, do you simply want to find out how little one of our made to measure and highly secure Victorian conservatory will cost you? Our customers benefit from a free online quote, easily generated on our mobile friendly website. Simply visit the quote section of our website and fill out the short form.
Or, alternatively, why not give one of our friendly team members a call? Our polite and experienced staff are more than happy to take you through the installation process, provide you with further details on Victorian conservatories and even give you you a free no-obligation quote over the phone. Call us now on –  0113 257 8933.