Conservatory Refurbishment
At Select Products, we offer a range of options to enhance and refurbish your conservatory in Leeds and the surrounding areas. Conservatory refurbishment is one of the most cost effective ways of keeping the additional space you love while bringing it up to date with the latest developments in double glazing. It's never been easier to breathe new life into your home, allowing for a cost-effective home improvement solution.
Our conservatory experts are on hand every step of the way to ensure your conservatory refurbishment runs smoothly and is free from stress. We work with expert conservatory installers to ensure that your upgrade meets the highest standards and no area is overlooked. Our conservatory refurbishments give you all the benefits of a brand new conservatory installation yet at a much lower cost.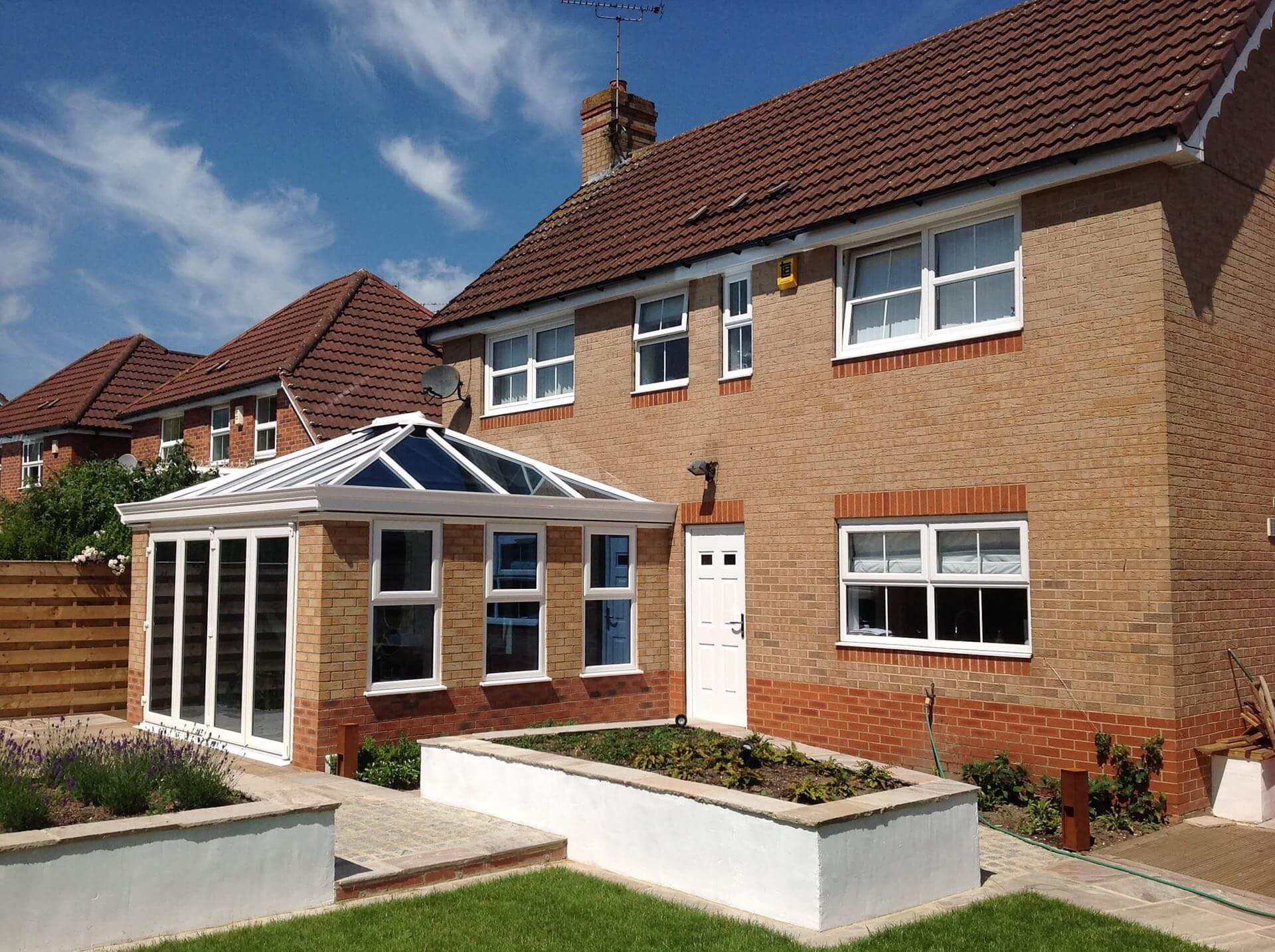 Conservatory Refurbishment Process
When you get in touch with our team, we will book you in with one of our surveying team who will come out and assess your existing conservatory. They will listen to your concerns and the improvements you want made to enhance your conservatory and ensure it is efficient and sturdy once more.
We will inspect any areas where there are leaks or draughts, and we will check over the structure of your conservatory, looking for any areas for repair or replacement. We want to make sure your conservatory is solid and sturdy, and so we will be meticulous in our assessment of the existing structure.
Once we have our assessment completed, we will discuss your options with you to help you get the most from your conservatory refurbishment in Leeds. You are sure to bring a new addition to your home that excels in all areas, including thermal efficiency, security, durability and overall performance.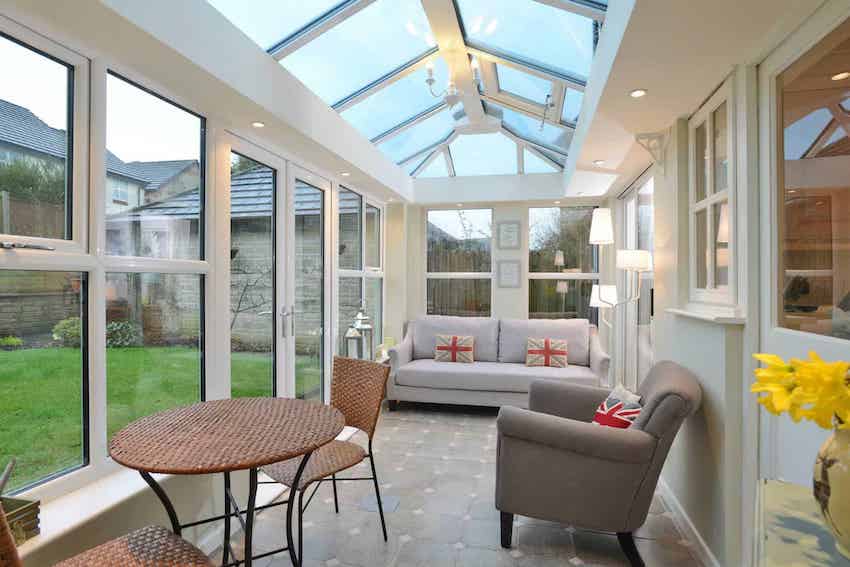 Options for Your Conservatory Refurbishment
Conservatory refurbishments in Leeds and the surrounding areas can cover a variety of aspects of conservatory design. Whether you are looking to take your conservatory to the ground, and rebuild it with a new structure on the original base or you simply need a new conservatory roof, we are able to help.
We are committed to excellence in customer service, so you can be confident in our honesty and integrity. We will never push you into undertaking unnecessary work and we will never hard sell our products, preferring to supply you with the knowledge you need to make your own informed decision.
We always work in a prompt, efficient and professional manner to ensure all conservatory refurbishments are carried out as quickly and as effectively as possible. As a result, you will experience minimal disruption to your daily life, allowing you to enjoy a home improvement service that excels across the board.
Replacement Conservatory Roofs
When the structure of your conservatory is strong and stable, yet you still want a new look or improved insulation, then conservatory roofs are the ideal option for your refurbishment. We work with the very latest roofing systems from Ultraframe, including the LivinRoof and the UltraRoof380. This gives you the benefit of choosing a luxury, high performance roof which completely meets your needs.
We are also able to replace your conservatory roof with cutting edge glazing, the perfect alternative to polycarbonate roofs which can become brittle and discoloured. Our stunning glazed roofs will maintain the incredible natural light influx you have always enjoyed, but with innovative features such as self-cleaning glass or solar control glazing, you will benefit from highly innovative technology.
All of these roofs are manufactured using premium grade materials to guarantee they uphold and impressive lifespan. This means they will prove to be a worthwhile addition to any home, allowing you to enjoy a premium addition to your conservatory that is set to last. This stands true even after prolonged exposure to the elements. These roofs will maintain their market-leading performance and appearance for many years.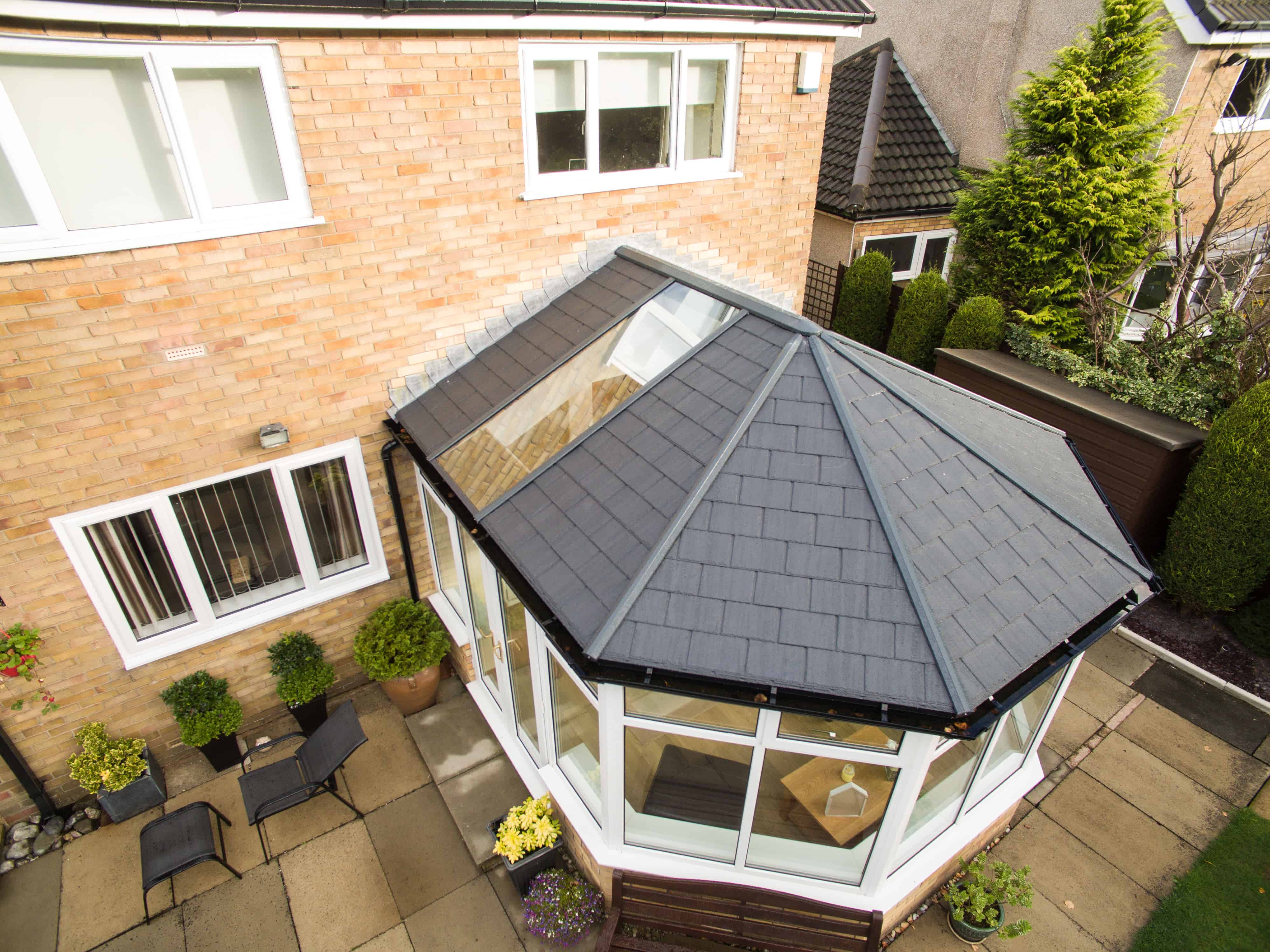 Quality Conservatory Refurbishment
Our conservatory refurbishments in Leeds will ensure your conservatory meets the highest quality standards. They will benefit from exceptional performance features, such as multi-chambered profiles for ultimate thermal efficiency and reinforced frames for security to capture complete peace of mind.
You can tailor your conservatory refurbishment to your tastes, as our modern installations come in a variety of styles and designs, including a range of lovely colour finishes and natural woodgrain foils. Your conservatory repairs will be exceptional, and you will benefit from many more years of additional living space that is a joy in the summer and cosy in the winter.
In addition to all of this, our conservatories come with a range of entrance options. If your old conservatory has a simple glazed door as an entrance and you are looking for something more elegant, then choose from our French doors, bi-fold doors or patio doors to open up your conservatory to your garden. Read more about our extensions with bi-fold doors and get in touch with us today!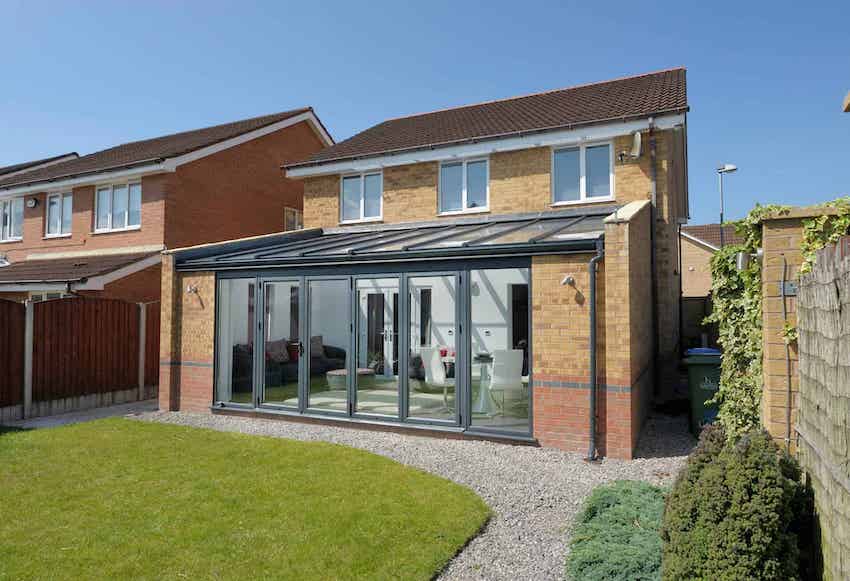 Low Maintenance
Old and tired conservatories can be difficult to maintain, requiring time and effort to ensure they are a functional space. Our conservatory refurbishments upgrade your conservatory, bringing it right up to date, and this also includes the maintenance of the extension.
Unlike traditional conservatories, ours will never warp, rot or discolour, and they will never require more than the occasional cleaning routine to keep them looking spectacular and performing at the highest standards. You can enjoy more relaxation and rejuvenation time with a modern conservatory refurbishment from Select Products in Leeds and the surrounding areas.
This also means that you'll have the peace of mind that comes with knowing your home will remain warm, safe and comfortable over many years as the performance of your conservatory will not be compromised by inferior structural integrity or poor quality installation. Guarantee yourself an ideal new addition, today.