Replacement Conservatory Roofs in Leeds
Replacing your conservatory roof can completely transform your much loved conservatory. There are so many different options available to homeowners today, you are sure to find something to meet your tastes and your requirements.
Old and tired polycarbonate roofs are renowned for becoming brittle and discoloured. They yellow and they leak, letting in rain and draughts and compromising home comfort.
This is easily resolved with our replacement conservatory roofs in Leeds and the surrounding areas. You can benefit from high performance, exquisite style, and a conservatory roof which makes you conservatory comfortable all year round.
Replacement Conservatory Roofs – LivinRoof
Our LivinRoof option for your replacement conservatory roofs in Leeds is a stunning option for creating a mesh between glass and solid roof designs. These replacement roofs feature glass panels – as many or as few as you choose – which enable you to enjoy the natural light you would expect in a conservatory. The rest of the roof is solid, which is perfect for enhancing the thermal performance and the security of your conservatory.
These amazing roofs are a luxurious option for your home improvements, making the most of the sunlight available as well as the strength and stability of a solid roof. You could even find that with a LivinRoof installed, you won't need to install heating into your conservatory, as it will be cosy and comfortable all through the winter months.
---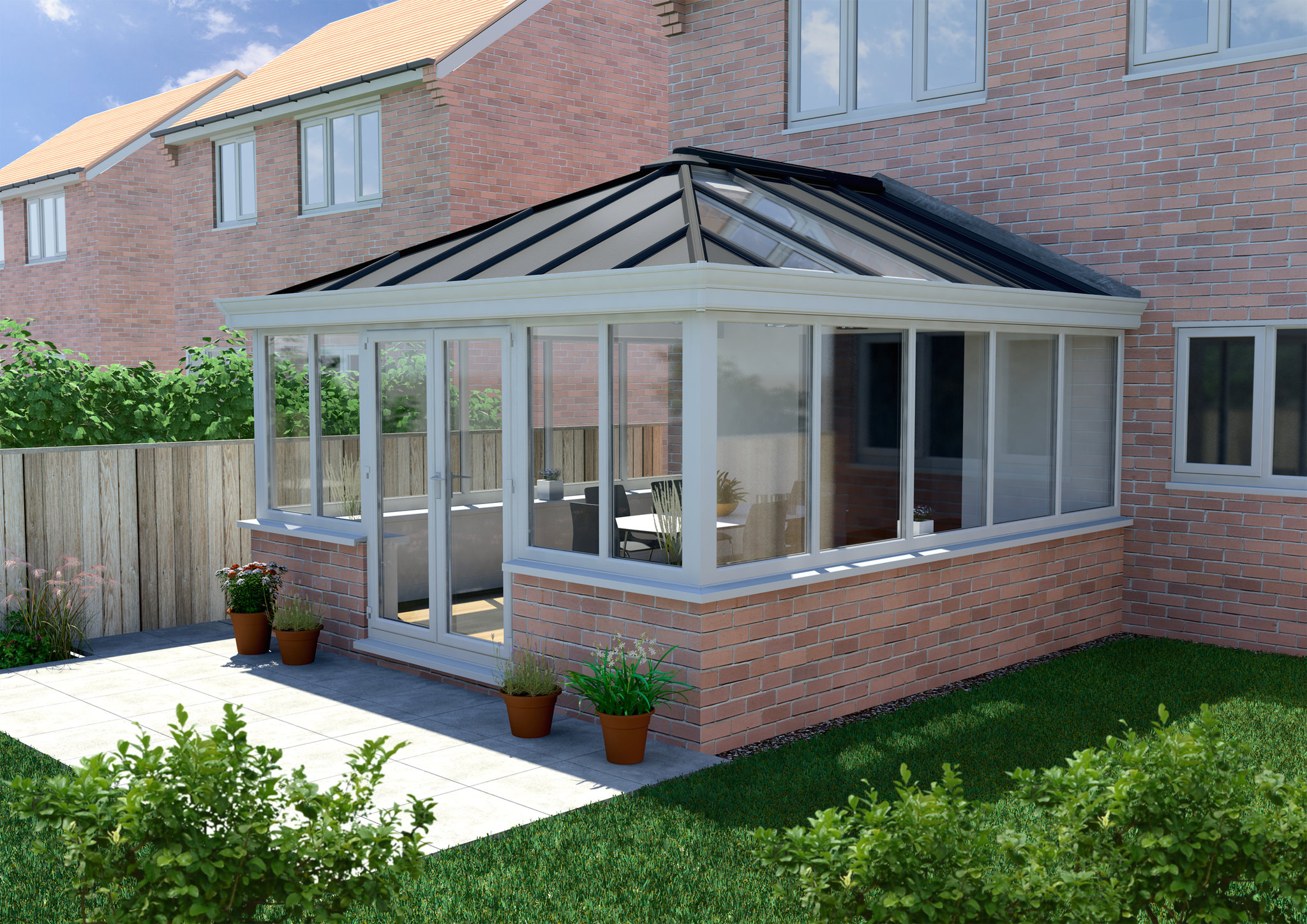 ---
Replacement Conservatory Roofs – UltraRoof380
The UltraRoof380 is a lightweight tiled roof, which provides you all the benefits of tiled roofs, yet with less weight on the existing structure of your conservatory. These stunning roofs are tailored to meet your needs and they can be fitted with Velux windows to create a beautiful finish across the board.
They are ideal for thermal performance, offering enhanced insulation for your conservatory, and enabling you to make the most of the space year round. Come rain or shine, you conservatory will be comfortable and a relaxing place to be with a replacement conservatory roofs. Many Leeds homeowners are opting for these state of the art replacement conservatory roofs simply because they are such an incredible all round performer.
---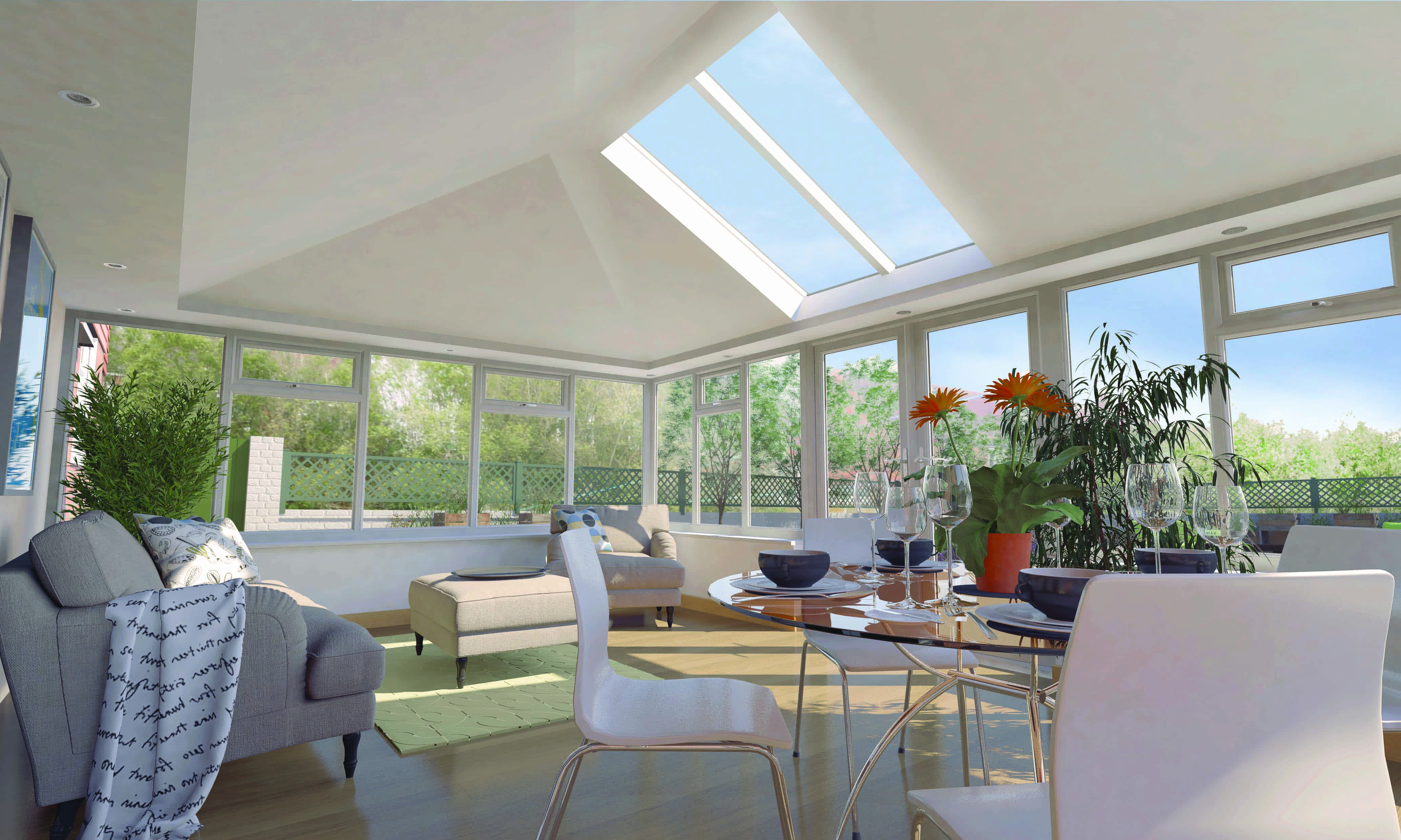 ---
Replacement Conservatory Roofs – Glazed Roofs
Of course, you may be looking for the combination of a traditional glass conservatory roofs with the added benefit of the latest technology, innovation and performance. Our glazed replacement roofs are a perfect option, combining all of these qualities. They are super energy efficient, blocking out the cold and trapping heat within your conservatory, and they feature the latest glazing developments.
Your replacement conservatory roofs could enhance your conservatory through self-cleaning glass or even solar control glazing, helping you to make the most of the summer sun while avoiding the 'oven effect'. Our glass conservatory roofs are the ideal replacement for any Leeds home where light and extended views are an essential feature of the conservatory design.
---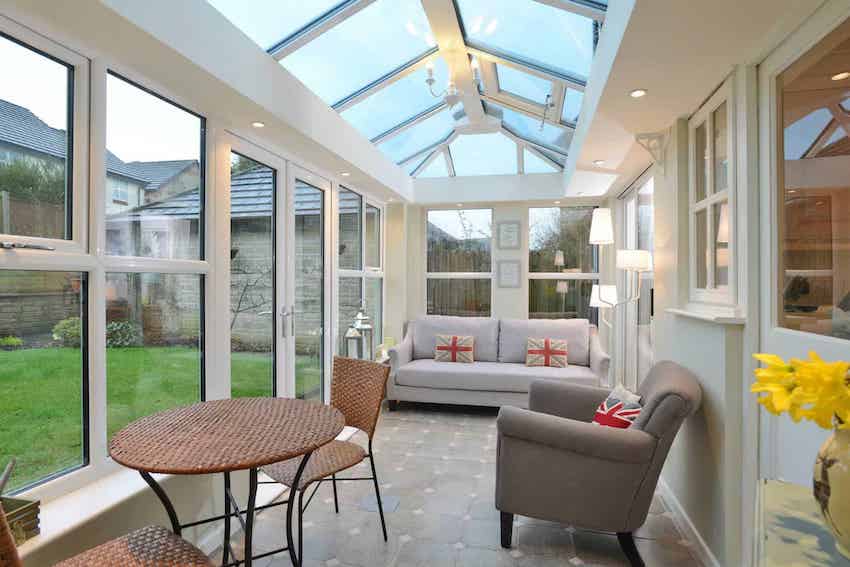 ---
Durable Replacement Conservatory Roofs
Our replacement conservatory roofs in Leeds are built to last. Whether you are looking for a tiled roof, a partially glazed roof, or a fully glazed roof, these installations are precision engineered to the highest standards. You will never suffer from leaks or draughts with these quality roofs in place, and they will never warp, rot or become discoloured. They are incredibly efficient, ensuring excellent thermal performance and they can withstand even the worst of the British weather.
When you opt for a replacement conservatory roofs for your Leeds home from Select Products, you will benefit from exceptional products, expert installation and long term after care. We strive to operate in a prompt and professional manner to ensure we offer minimal disruption to your daily life, utilising premium materials and contemporary manufacturing techniques to deliver a standard of replacement roof that excels effortlessly in both function and form.
Replacement Conservatory Roof Prices in Leeds
Our replacement conservatory roofs prices in Leeds are superb, making these installations a cost effective alternative to replacing your conservatory. They can be tailored to fit almost any conservatory design and they are created to your exact specifications.
Find out more about our replacement conservatory prices from our expert team and see how your conservatory could be transformed with these home improvements in Leeds. You can also use our innovative, easy to use quoting engine below.