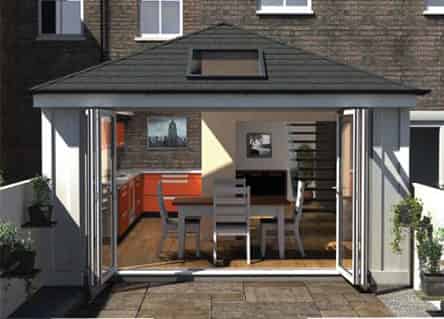 Our conservatories are sure to be a fantastic and beautiful addition to any Ilkley home. By enhancing light, space and functionality, our conservatories are sure to leave you completely satisfied. Here at Select Products, we only offer the best available.
In order to ensure that our conservatories accommodate for all Ilkley homeowners, we offer them in a wide range of styles. These styles include Victorian Conservatories, Edwardian Conservatories, Lean-To Conservatories, Gable-End Conservatories, Bespoke Conservatories and Orangeries.
Conservatories and Their Benefits
Outstanding Aesthetic
Depending on which one of our conservatories you choose, you'll benefit from varying elements of character. Conservatories have a way of completely enhancing the dynamic of any property they are installed into, and can either bring a traditional element or a modern touch.
Exceptional Performance
The beauty of our conservatories is not just skin-deep. Featuring a fantastic standard of thermal efficiency, weatherproofing and a highly secure shootbolt locking system, our conservatories will keep both the adverse weather, and intruders outside where they belong.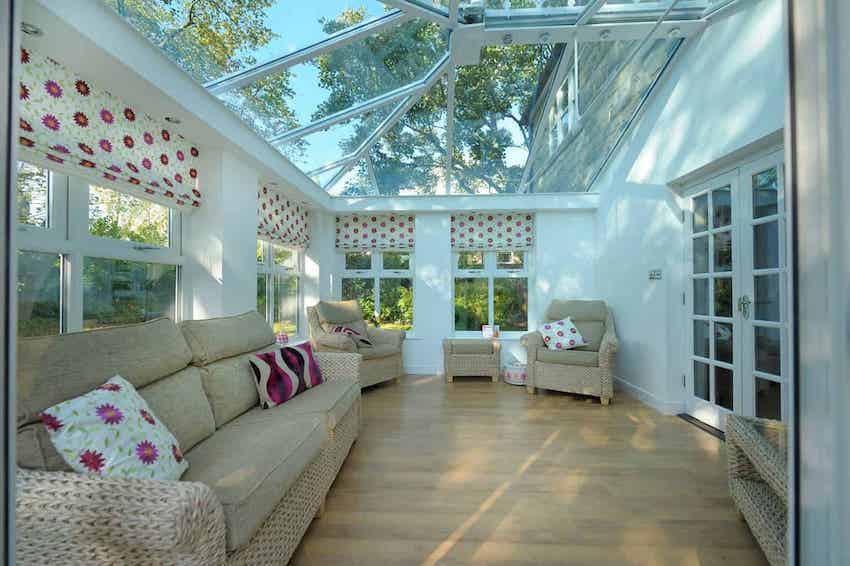 Versatile Design
The size and shape of your Ilkley property will not result in you missing out on one of our beautiful conservatories. We can fit our conservatories in a wide range of styles and sizes, which means we can cater for any and all Ilkley homes. Let our expert installers tackle any problems that may arise.
Conservatories for All Ilkley Homes
Victorian
The Victorian conservatory feature a highly sought after multi-facet design. You can choose between 3 to 5 facets, which enables you to dictate whether your Victorian conservatory will be a small, homely space, or a large, open function room. With Select Products, you won't miss out.
To ensure the very best in conservatory performance, all of our Victorian designs are manufactured using the highly innovative Ultraframe design. This guarantees outstanding levels of weatherproofing, durability, thermal efficiency and security. Get the best for your Ilkley home, with Select Products.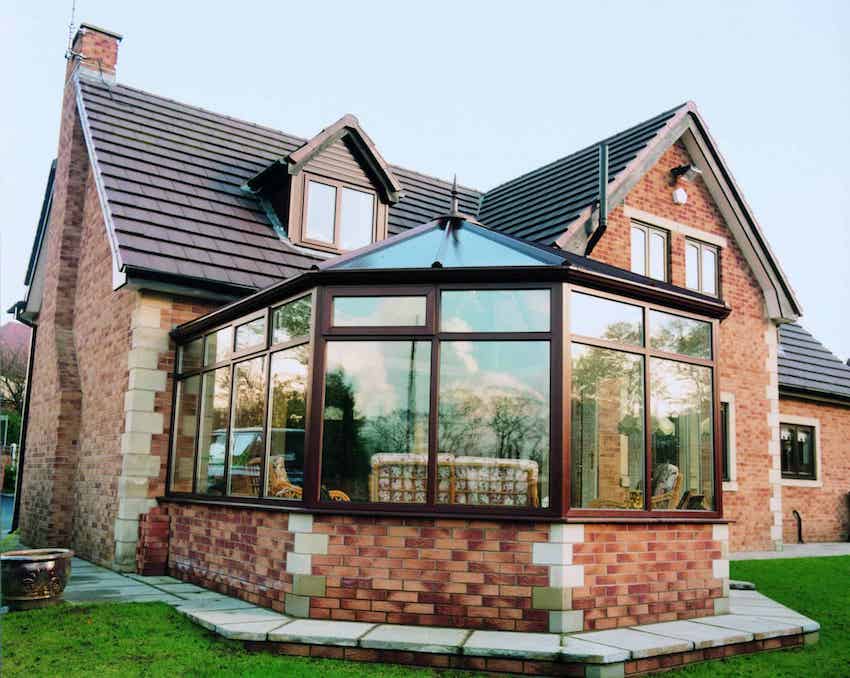 Edwardian
The Edwardian design excels in its ability to offer a generous amount of floor space. Although in the same traditional vein as a Victorian conservatory, the Edwardian conservatory consists of a rectangular design. This simpler and subtler design enables them to be a discrete, attractive addition to any Ilkley home.
The double hipped conservatory roof design that is present in every Edwardian conservatory means that it can easily be adapted to your Ilkley home. When we combine this with the outstanding Ultraframe design, you'll get the best without the hassle.

Lean-To
The lean-to style is the go to choice for any Ilkley homeowners who have unconventional or awkward spaces. This is because the low roof design can be easily tailored to fit your Ilkley property perfectly, and ensures satisfaction throughout.
This conservatory design is often referred to as a 'Mediterranean Sunroom', and their crisp, European aesthetic ensures not only increased views, but that you'll be able to enjoy large amounts of natural light flooding throughout your home.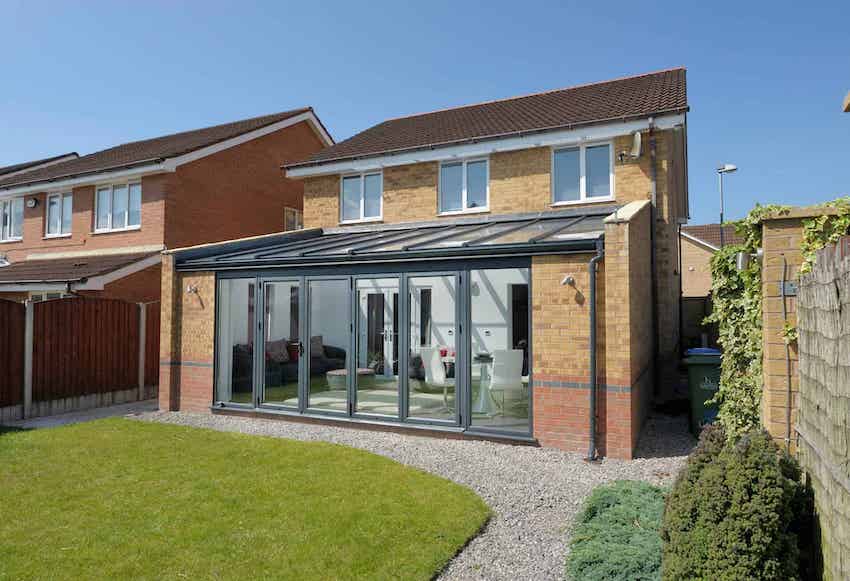 Gable-End
A Gable-End design is a fantastic way to enhance the grandeur and space of your Ilkley home. By bringing harmony between front-elevation, a high-pitched roof and a square or rectangular floor plan, gable-end conservatories effortlessly maximise natural light allowance and living space.
The impressive Ultraframe design means that the gable-end option not only prove themselves to be beautiful addition to any Ilkley home, they also guarantee high levels of performance. This means that you'll be covered when it comes to security, thermal efficiency and durability.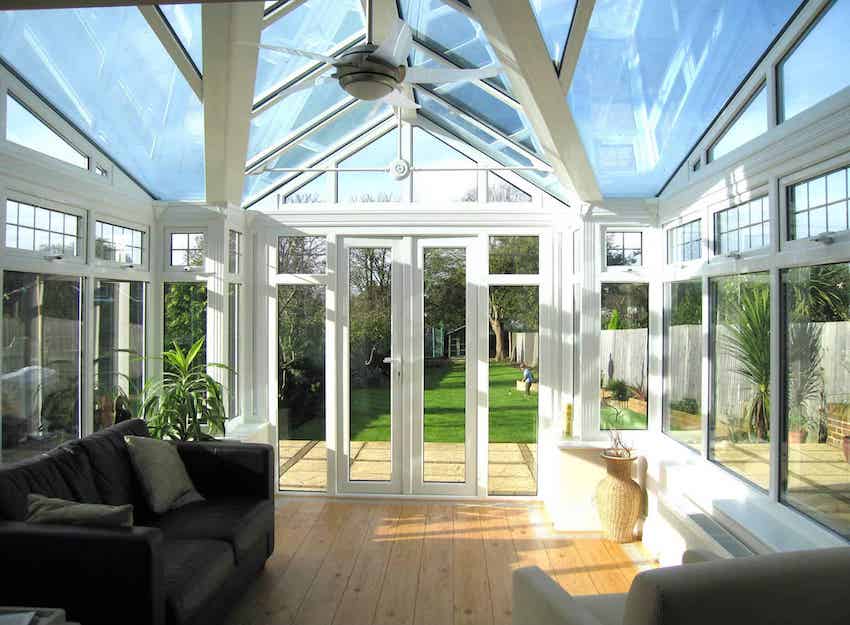 P-Shaped
The P-shaped design is an impressive and practical way to combine the best element of two other conservatory styles. By combining a Victorian conservatory with a lean-to conservatory, p-shaped conservatories offer you double the style, and double the living space.
This increased conservatory space also allows for an eye-catching and outstanding aesthetic impact. We offer all of our p-shaped conservatories in a comprehensive range of glazing options, finishes, colours and design features. This means that you'll always achieve the perfect conservatory look.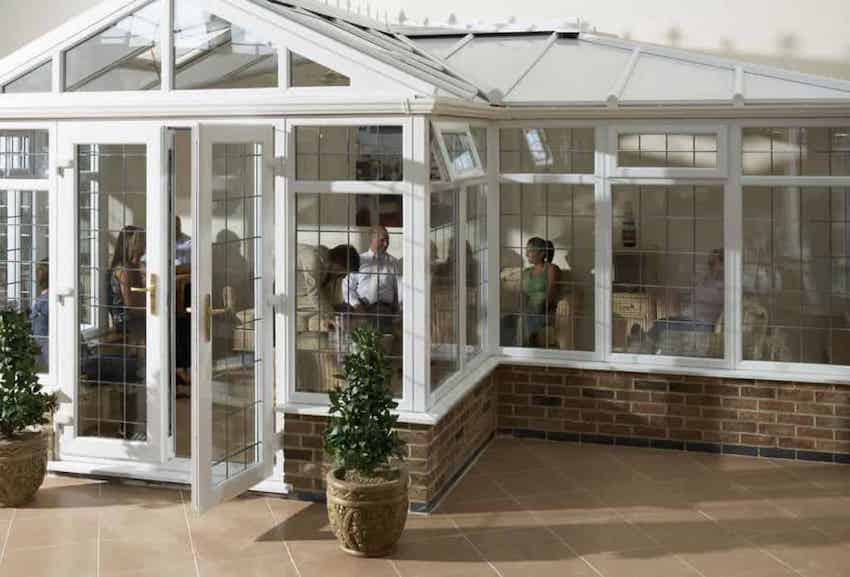 Bespoke
A Bespoke conservatory is the easiest way to get a conservatory that is as unique as you, and your Ilkley property. You can completely tailor them to your tastes and preferences, and by choosing from a Loggia Prestige, Loggia Premium or Loggia Ultimate design, you'll guarantee yourself the very best in conservatory performance.
If you're looking for a conservatory that not accurately reflects your character and personality, then bespoke conservatories are the right choice for you. With Select Products, you come first.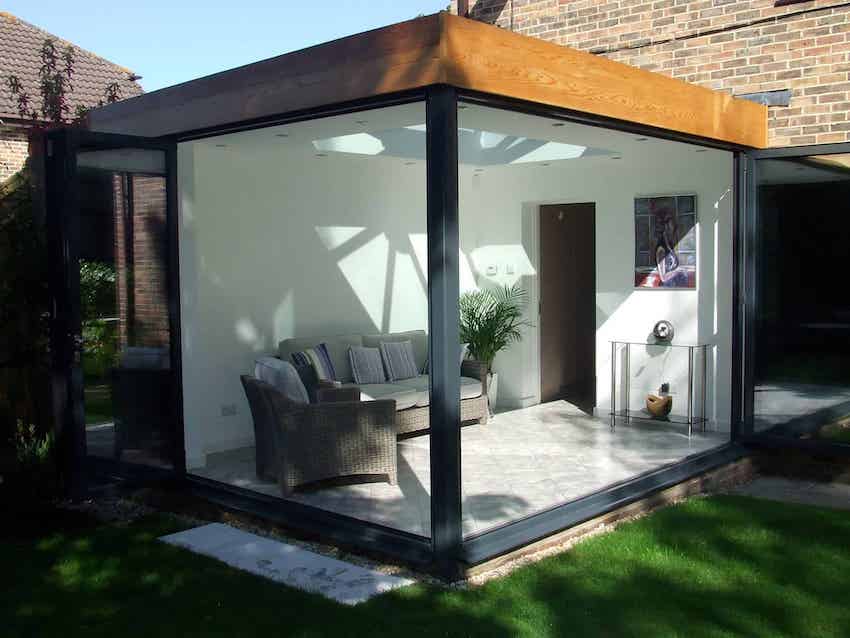 Orangery
If you like the idea of a conservatory but worry about how much privacy they offer, then an orangery is the perfect solution for you. Orangeries differ from conservatories in the sense that they consist of greatly reduced sightlines into your Ilkley property, without compromising on natural light allowance.
Orangeries from us are available in two distinct conservatory styles, which are the LivinRoom Orangery and the Traditional Orangery. If you're looking for an orangery that exudes a classic aesthetic whilst benefiting from all the leaps in modern innovation, then the Traditional Orangery is the choice for you.
The LivinRoom conservatory combines a classic conservatory roof with a contemporary and state of the art perimeter ceiling. This results in a perfectly balanced combination of orangery and conservatory, and simply allows you to enjoy the best of both.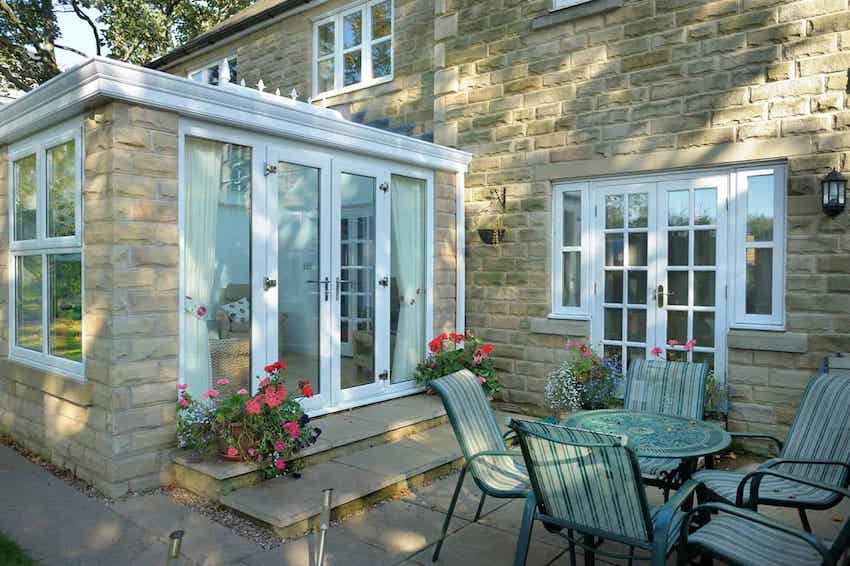 Conservatories Prices
Interested in the pricing of our conservatories? Don't hesitate to visit us today and get a free, instant, non-obligatory online quote today. You'll be able to take full advantage of our competitive prices, and you won't be left wanting.
Alternatively, if you feel you require more information, you can get in contact with us via our online contact form. We always make sure one of our friendly team is on hand to help you with any problems you may have, and ensure you get a prompt and informative response.